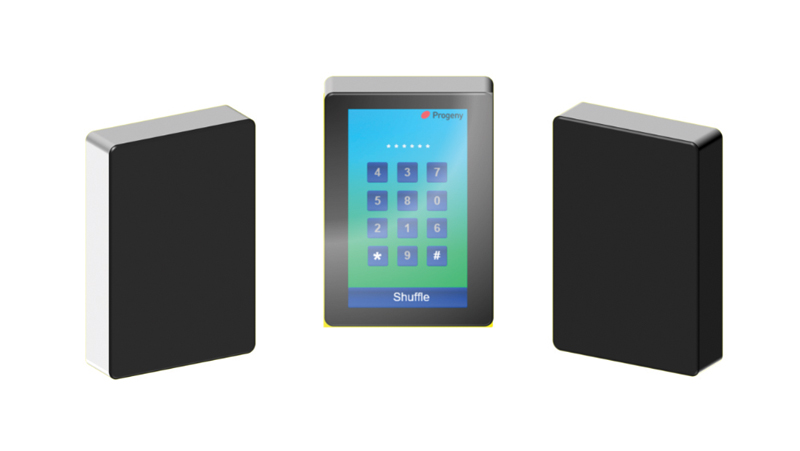 This keypad-Reader is both a Keypad Reader and a RFID (Radio Frequency Identification) proximity reader. The antibacterial micro-louvre display controls the horizontal viewing angle. At the same time, the vertical viewing angle is unaffected. All of this means that users both tall and short can use the keypad in complete privacy. Onlookers will only see a black screen.
Getting started
The instructions are in the box and are straight forward to understand. There is no QR code provided for additional instructions, however, the instructions are very clear and work exactly on the product as they say in the manual. This made for a very easy installation.
The installation of the keypad is very straight forward and easy to fix. The backplate is nice and easy to mount with a couple of screws and the actual keypad easily slots onto the backplate ready to be secured by the bottom screw. The only thing I found slightly annoying with the fixing of the keypad to the backplate was that the securing screw was too close to the wall when ready to screw into place, especially for an allen key screw. The instructions step by step guide is very clear and if followed correctly, will allow for an easy installation. The programming is very straight forward and the integration with the p4 controller worked as said in the instructions.
Performance
The keypad was tested on internal office doors and an office corridor and performed as described in the product documentation and communicated with the P4 controller with no problems.
Read the full test in the March 2020 edition of PSI magazine