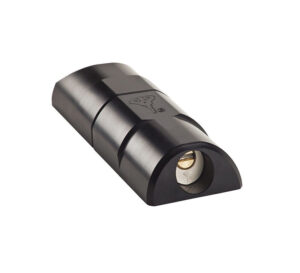 The MVP 2000 (ArmaDLock) is designed to fortify the security of commercial vehicles, in particular, those carrying goods and equipment. Described as simple to use and install, the unit fits almost any type of vehicle door, both rear and sliding.
Using a hasp locking system, the MVP 2000 is applied to commercial vehicle cargo compartment doors and can be used for other applications with similar needs or structure, for example: entrance doors (single or double), electrical cabinets etc.
Installation
There is no installation information provided with the lock other than an indication that it is the "Hinged door locking set" or the "Sliding door locking set". This being said, the product is relatively self-explanatory on how it is expected to be installed with an abundance of product related videos available making the process of installation easier.
The installation of the lock can be challenging, and considerations need to be made for where the lock is being mounted. The model being tested is suitable for hinged door applications where the door and the frame are flush when closed – any applications where this is not the case, the product may not be suitable, or additional installation requirements may need to be added that could reduce the effectiveness of the locking system.
The fixings for the lock are rear entry, so access to these fixing points need to be considered. Where the installation of this locking system is to a van or commercial vehicle, penetration through the door/vehicle skin will be required. Careful considerations need to be made not to create obstruction to the locking mechanism, nor compromising any mechanisms used to operate the existing door or entry point.
Mul-T-Lock provide multiple set up videos which are widely available to highlight the considerations required when installing the system to either a hinged or sliding door application.
Performance
The lock cylinder is an MTL 300 cylinder giving a high-level security locking system with anti-drill and pick properties.
The cylinder itself is recessed into the body by approx. 10mm in its closed position and includes a spring-loaded guard on the entrance to the keyway, further increasing the security of the cylinder.
Operation of the lock is non-directional, opening with either turn of the key, and pulling the bolt from the body opening the lock. Locking of the unit is done by simply pushing the bolt back into the body of the lock until the latch can be heard operating. As long as the installation of the locking system is done correctly, the operation of the unit works smoothly and flawlessly every time.
Read the full review in the October 2023 edition of PSI magazine