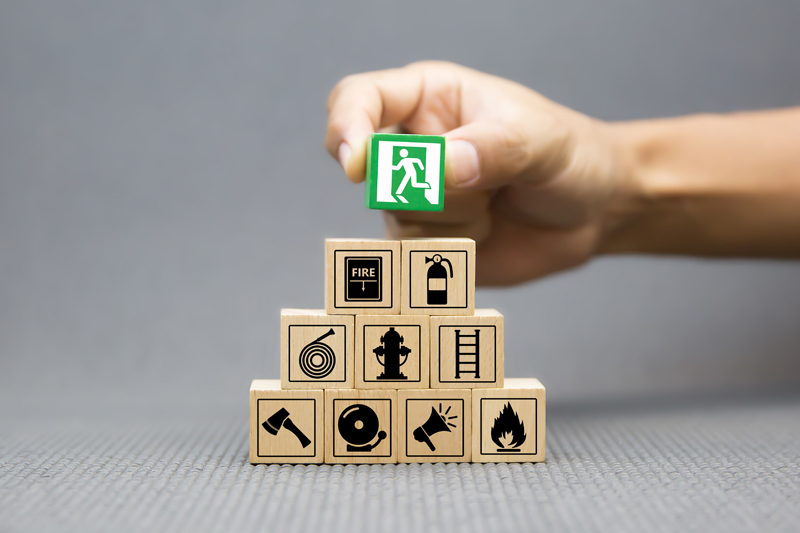 Amendments to The Building Regulations 2010 Section 15, paragraph 15.17, in relation to evacuation alert systems in high-rise residential buildings state that new residential developments over 18 metres tall will have to incorporate an Evacuation Alert System in accordance with BS 8629 to help fire and rescue services inform residents of a change in evacuation strategy during an incident.
Keeping people and facilities safe from fire is a requirement for every building, facility, and premise, including high-rise buildings. As with any built environment, there isn't a one-size-fits-all solution. Developers need to find the right fire safety solution to match the risk of a particular building, and the right partner to support this process.
"We are seeing a cultural and regulatory shift in the right direction for good fire safety to ensure people are kept safe. We welcome the amendment with open arms," said Brian Hetherington, Fire Detection Product Marketing Manager at Johnson Controls.
"However, businesses should use the regulations as a guide for the minimum they need to do when it comes to fire safety. In many cases, fire safety solutions still need to progress beyond a box-ticking exercise to meet mandates – we need a mindset shift. Fire safety is more than this; you can't put a price on it. It means everyone can sleep easy, and safe in the knowledge that a protected building is a safer building."