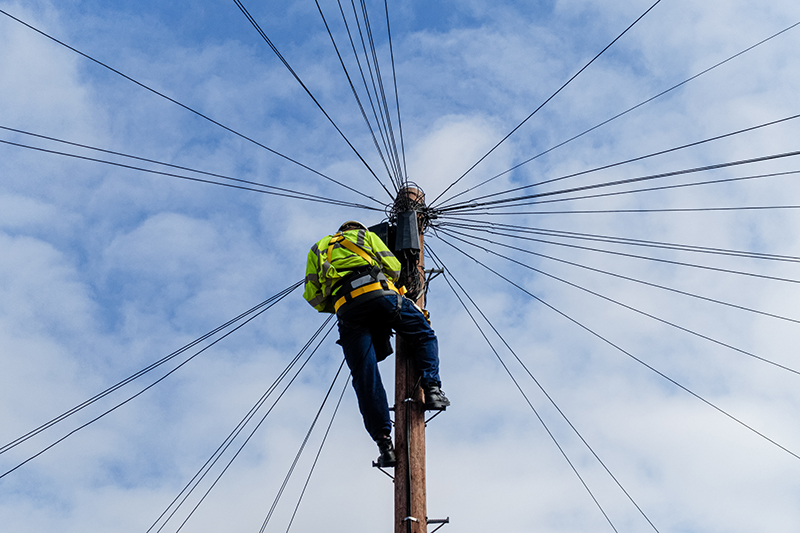 BT is no longer selling new Public Switch Telephone Network (PSTN) lines in certain areas and Openreach is pushing ahead with plans to completely switch off all PSTN services for fixed lines at the end of 2025. According to Andy Bromley, Head of Product at CSL, this means that hundreds of thousands of critical applications need to be upgraded – and fast!
PSTN was technology first created and developed in the late 18th Century, using copper wires to create a network of underground connections. It certainly wasn't designed to suit today's demands. It's about time for an upgrade!
PSTN may seem reliable and stable, however in actuality, it has a far greater failure rate than Mobile Network Operators (MNO). Outages have become more and more commonplace among Communication Providers. The TEC Services Association (TSA) have reported failure rates of 11.5% when using dual-tone multi-frequency (DTMF) tones for first-time attempts to send alarms over the PSTN network in the Telecare industry.
Not only is the failure rate increasing, but it's also affecting emergency services, with 999 emergency phone services being unavailable for several hours. Even after the technical problem was fixed, there was still a "residual impact" hours later.
Thankfully, there has not been any reported loss of lives due to this incident. Nevertheless, this is still a warning of what might be to come.
Ruth Smeeth, Baroness Anderson of Stoke-on-Trent and former Labour MP says; "We all rely on the 999 emergency number as our ultimate safety net at times of distress and vulnerability. Any failure in the system will undermine faith in our emergency provision. We are seemingly very fortunate that there was no major incident yesterday morning."
Many solutions, still dependent on traditional phone lines, are being affected. Lifts, roadside emergency phones, private gates, security alarms and certain telecare devices all rely on PSTN connections.
Reliable uptime
Despite MNOs and ISPs (Internet Service Providers) not offering a Service Level Agreement (SLA), they can provide an uptime across the year of 99.8%. For context, this equates to 17.5 hours of downtime over a 12-month period, as opposed to the TSA's estimates of 88.5% uptime using PSTN in their tests.
When PSTN lines have an outage, unfortunately, there seems to be a trend of downtime for an extended period (sometimes even taking a couple of weeks for an engineer to visit the site!).
The outages are much more localised and, if issues are intermittent, a less frequent test call from the alarm system (every 24 hours) can mean that the problem is not spotted for some time. All this leads to the perception that PSTN is more reliable.
Managed Multi-Path?
The obvious choice is to replace a single-path PSTN product with a single-SIM mobile solution. However, in many instances, extra resilience is needed and available.
IoT Routers are available with a combination of technologies, for example: two roaming SIMs from separate providers ensure you are covered if there are any MNO-specific issues with one of them. This ensures that the MNO uptime availability is as near 100% as you can get.
CSL provides connectivity options that use multiple pathways, including fixed broadband, mobile and soon both terrestrial and satellite coverage to ensure optimal uptime. Where mobile or satellite-only devices are used, engineers will not need to connect to the local IT infrastructure or discuss with the IT department at the installation location, hopefully saving both time and money.