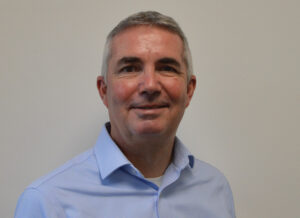 Paul Gillings is the CEO at Monatrix based in Gloucester. Areas of expertise for the business include: access control, CCTV, intercom, intruder detection, C*Cure and cloud-based systems with accredited as NSI Gold and a Security Institute Corporate Partner.
What would be a typical project for you?
Of course, no two projects or clients are the same, whether it's a small family run businesses or a fortune 500 company, all our clients can benefit from decades of security experience we hold. We typically get involved right from the design stage and follow the project through from installation right up to after-sales and maintenance. Whether it's integrating with an existing system or creating something new and bespoke, each project goes through a rigours compliance procedure, to ensure that the final product is truly suitable for the client and exceeds expectation.
Do you have any 'go to' technology and manufacturers?
We have a quite a few depending on the requirements! For truly bespoke solutions we partner with Tyco – Software House, we're a C*Cure Advanced Integrator and have been for over 8 years. For traditional security products we work closely with Gallagher, Pelco and Avigilon. For cloud-based products we have some exciting partnerships with Rhombus, Cisco Meraki and Openpath. We have seen that the traditional security manufacturers are now developing cloud-based solutions so it will be great to see what they come up with and how we can strengthen our relationships with them.
What is the best thing about working in this industry?
I know it sounds cliché, but I'd say the best thing about the industry is the people and the variety of the sites that we service. Every site and person we interact with has a story, getting to be a part of that is inspiring!
 Is third party accreditation beneficial to you?
Absolutely! It shows our clients and partners that we take security seriously. The NSI Gold accreditation is confirmation of our high standards and gives our clients confidence that they will receive a well-designed and installed system. It also means that our systems processes and procedures are properly audited by a third party again ensuring our systems and services remain at the highest standards.
Read the full interview in the June 2022 edition of PSI magazine online and in print