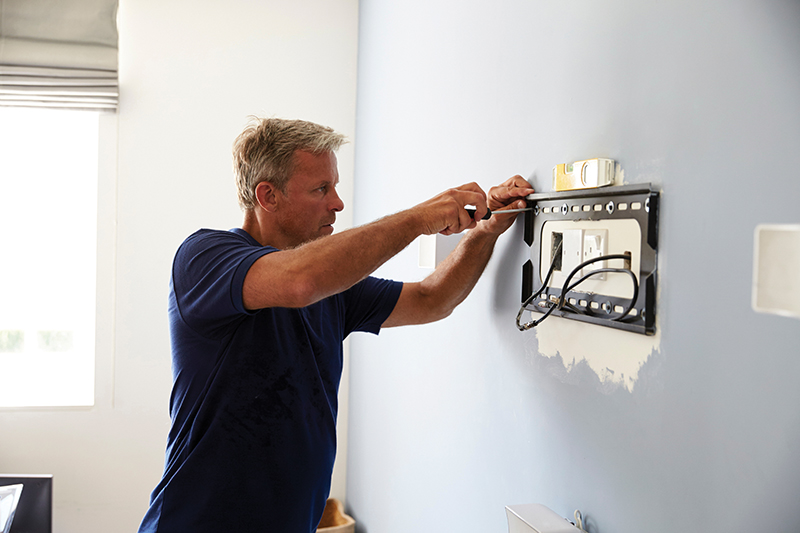 Want to expand your security offering into new areas, but unsure of which area to move into? Audio-visual (AV) could be the best, and simplest choice…
Adding new services to your business portfolio is always a good idea, but choosing which new areas to move into can be tricky given that most need specialised knowledge and a new supplier. Audio-visual systems go hand in hand with security and could be the next new opportunity for you to expand your portfolio, but is it an easy route?
We caught up with Ian Neale, Pro AV Business Development Leader EMEA at ADI, to find out why and how security installers and integrators should consider adding AV:
Are you seeing a growing number of security installers considering offering AV? 
Yes, most definitely – and it is no surprise. For businesses, if they can get one installer to do both security and AV on-site in one visit, then it can save time and money on a project. As a global business, ADI recognised this trend and added AV to its U.S. portfolio, and over er the last two years we've been building upon our AV offering in the UK and Ireland. This provides installers with a wider choice of products from a single distributor, whether security, fire, AV, or more. So, what security installers and integrators want to do is to be able to offer both disciplines whilst they're on site. After all, they certainly have the knowledge, the capacity and the skillset to be able to install AV products. We're seeing a lot more security integrators, get involved with AV and conversely, we are seeing a lot of AV integrators wanting to move into doing security, but that way around has more barriers because of the certification needed to install some security products particularly for government work.
Is there a typical application in which AV growth is happening? 
This question raises an interesting point because the security installer doesn't necessarily identify products as "AV". For example, one application would be in control rooms. There are a lot of security control/monitoring rooms around the country and if we were to walk into one we would see a lot of audio-visual products including a video wall, audio systems and mounting solutions, along with signal distribution/comms. What we have found is that, in general, security installers do not classify this technology as AV, instead as security equipment. So, what we're looking to do is change the messaging around AV and security and focus on both security and AV as the 'solution'. Take retail for example, if you walk into a shopping centre, you'll see a lot of security that will go back to a control room, but you may also see a lot of digital signage screens and the associated peripherals that go with that. In a school or university campus, there are cameras across the premises that go back to a control room, and in classrooms there are signage products and educational aids. So, the areas and verticals AV installers work in, are the same verticals security integrators operate in. Therefore, we want to help our customers offer solutions across multiple categories.
Listen to the full interview in the latest PSI Podcast here