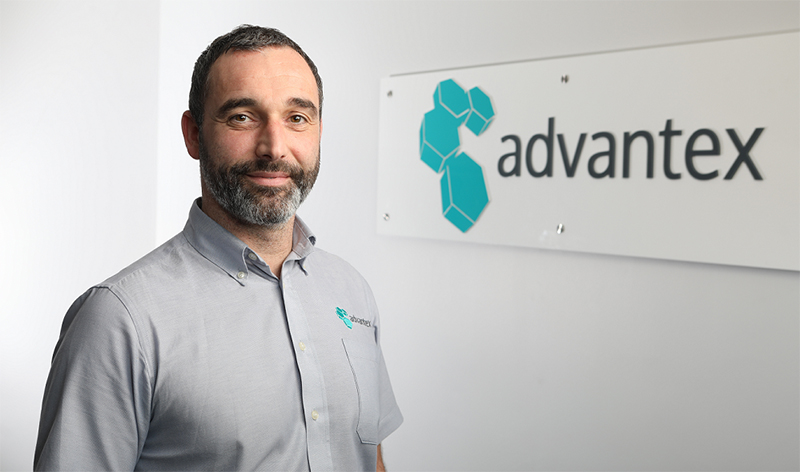 Tony Easingwood is the Senior Account Manager at Advantex Network Solutions in Gateshead, Tyne & Wear. Areas of expertise for the NSI Gold company include IP surveillance, access control and audio visual, IT, communications, connectivity, cybersecurity, power and data.
What would be a typical project for you?
It's difficult to say if there's such a thing as a typical. We cover such a myriad of private and public sector work across many sectors throughout the UK. Our projects range from annual fully managed services of 5-star historic hotels such as Rockliffe Hall and one-off Wifi refreshes with regional primary and secondary schools to large IP camera and access control contracts with manufacturers such as Plexus and ongoing contracts for infrastructure and IP security with the likes of Hitachi and Newcastle Airport.
Do you have any 'go to' technology/manufacturers?
We have worked hard to cultivate and nurture relationships and partnerships with leading tech suppliers and manufacturers. For instance, we have platinum and gold partner status leaders in their field Milestone and Axis and partner with Gallagher and Paxton. Furthermore, we also set ourselves apart from our competitors by supporting security systems with enterprise-level networks, where we have Premier and Silver partner status with Cisco and HP which is in turn completed by Microsoft Gold Partner Status as a mid-market solutions provider – one of the software industry's top supplier awards. All of our partnerships enable us to provide single-source solutions which combine flexibility, technical know-how and added value to deliver long-term, high-performance benefits to clients.

What is the best thing about working this industry?
No two projects are the same and every day is different – particularly with rapid innovation and challenging projects contributing to the sector remain lively and interesting. We are also seeing big changes within the sector at the moment with exciting developments in AI, multi-dimensional perception, intelligent video technology, cybersecurity, ethics around facial recognition and privacy which are driving change. It's a dynamic time to be involved in the sector.
Is third party certification beneficial to you?
Without question. Third-party certification holds immense benefits within most of the sectors we work within as it ensures a level of trust, quality and reliability in the products and services offered by companies. For instance, our NSI Gold status signifies that we as a company we adhere to rigorous industry standards and best practices, which are regularly assessed, offering customers the assurance of quality and security. This accreditation not only bolsters the credibility of our company but also instils confidence among customers and stakeholders.
Furthermore, third-party certifications like NSI can streamline and speed up the procurement processes by simplifying vendor selection, as accredited providers have already proven they have the necessary skills, experience and procedures in place to deliver exceptional service. In a sector as critical as security, where the protection of people and assets is paramount, third-party certification, therefore proves to be an invaluable asset. That's why we also have a plethora of other accreditations to our name including ISO 9001, BSI 9001, NIC-EIC, Constructionline Gold, JOSCAR, Safe Contractor and Cyber Essentials Plus to name a few.
Read the full interview in the October 2023 edition of PSI magazine