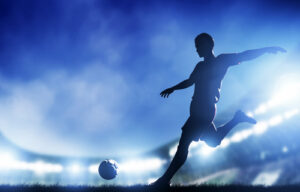 One of the biggest drivers of technology is the domestic take-up. If the home market for a particular device, format or system is strong then it can affect future sales in other sectors and determine longevity with consumers.
For example, there was a short period when 3D televisions were looking like they could be about to take-off in a big way especially with many of the latest movies being shot in 3D and cinemas spending fortunes to get geared up to show the films. In light of this some CCTV manufacturers began to dip toes in the R&D of 3D surveillance, however this did not gain any traction with the market and today the domestic 3D market has proven to be no more than a brief novelty.
The latest trend in home entertainment is 4K. Current sales predictions indicate that there will be more than one million 4K televisions sold in the UK by the end of 2015 equating to an increase of 500% in one single year. Impressive stuff considering that until now there has been very little 4K content that viewers can watch.
The security industry has also taken a leap into 4K and many of the camera manufacturers are stating that it will not be long until the standard for CCTV will experience a rise in resolution as a result.
What might make that move happen even quicker is the news that 4K TV owners have been waiting for all along as BT has announced it is set to launch its Ultra HD set-top boxes which will allow, for the first time in Europe, live viewing of sport in 4K. For an extra £15 a month customers will be able to access sport in the highest definition yet and it is a wise move indeed as sport is one of the two biggest drivers of any service, along with porn. (Don't forget it was the porn industry that got behind Blu-Ray while Microsoft wanted us to go with HD discs. Even the biggest IT giant in the world can't compete with the porn industry.) If you get the sports guys on-board you're on your way.
If the take-up of 4K sport is good (and let's be honest Sky probably won't be far behind BT in the market so expect something from them soon) then it will likely move 4K in other sectors, specifically CCTV and surveillance. And while it might be a while before we have 7K TV (sorry Avigilon) the change in what people will come to expect from their domestic viewing capabilities will only serve to raise the bar.
All of which means that confident predictions like those from Canon's Julian Rutland in PSI recently that 4K will be the standard in surveillance in 2016 could well be a safe bet, thanks to the footy.