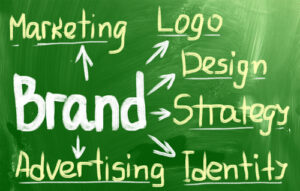 We've had a plethora of celebrity deaths in 2016 and recent months it seems that two big security names have gone the same way – although only one by choice
What's in a name? Or more specifically, what's in a brand? I ask only because the value of a brand can sway deals in the consumer and business world. This very idea has recently made a former division of one of the worlds biggest brands take a new direction following acquisition.
I am of course referring to the newly renamed Hanwha Techwin, previously known to all as Samsung Techwin. The name change became official on 1st April this year and comes as the former number 1 player in the surveillance market is sitting at number 4 (according to asmag) and also at number 9 in the total sales for security companies. For those interested, Honeywell Security is at number 1 with Hikvision (the current surveillance number 1) at number two for total security sales.
At a conference held in Weybridge in April it was revealed that Hanwha Group has set itself the target of being ranked in the top two of video surveillance companies by 2020 – so how will it do that you ask? First off the company announced that it will be launching 60 new cameras, nine NVRs and ten software solutions in 2016. However, the company's main focus for the next year or so will be on branding. Customers know the Samsung brand. Hanwha is known in certain business circles, but not on the same level as Samsung so the company has decided to attempt to create a superbrand all of its own with the name WiseNet, meaning that in time to come the Samsung branding can be dropped from marketing material and technology.
I guess many of us will think "they used to be Samsung Techwin" for some time yet, but as the company has chosen not to push the Hanwha Techwin name, instead going down the more industry recognised WiseNet brand route, it could be a smart move. Of course a brand is not essential for success, neither Hikvision or Dahua were known in the UK for their brand, it was price and quality that gave them market growth. Nor can a brand save you when times are tough.
Brand could not do much it seems for the fate of Dedicated Micros which appears to be struggling following the news of its UK operation going into administration last month.
Formerly one of the biggest players in the sector, the emergence of both Hikvision and Dahua and other market trends have taken its toll on DM. It's early days in forging any future plans as yet but we hope of a rescue plan from somewhere. It's a fact of business that brands come and go, but it's always a shame to lose a good name unintentionally.