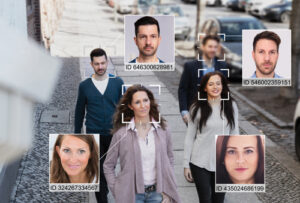 Alistair Enser, CEO, Reliance High-Tech explains why calls for a ban on facial recognition are premature
With the news that the Metropolitan Police is to start using live facial recognition technology, the subject is attracting great interest.
Facial recognition, and the AI that drives the analytics behind it, is a powerful tool that is transforming electronic security for the better. It promises to provide new and innovative benefits when integrated with access control and intrusion technology.
More broadly, applications for facial recognition range from improving the retail experience to helping our transport infrastructure operate efficiently.
Under pressure
 Yet it finds itself under increasing scrutiny. Last year, a facial recognition system installed at Kings Cross St Pancras in Central London was disbanded over questions about its legality.
The Law Society of England and Wales, while recognising the "efficacy, efficiency, accountability and consistency" that facial recognition could bring to the justice system, has called for "consensus rooted in the rule of law" to ensure rights and equality are maintained.
The European Union has mooted a temporary ban on the use of facial recognition. Most recently, this was echoed by the CEO of Alphabet, the owner of Google, who also highlighted the need to control the AI that underpins facial recognition technology.
Back to the future
 In some respects, concerns over facial recognition take me back to the emergence of what were then 'CCTV' cameras. Then, as now, concerns were raised about the use of technology that, in the wrong hands, could infringe civil liberties.
Fast-forward a few years and there are more than 5 million cameras in the UK, and there is widespread public support for the use of video surveillance in reducing crime and helping prosecute criminals. Clear guidelines manage its use.
Using facial recognition technology for legitimate security and safety measures, against a defined database of known suspects, is arguably no different to providing police personnel with watch lists. It just increases their reach.
A level playing field?
Separately, I wonder whether facial recognition has become the unfortunate poster child for the civil liberties cause, at a time when large areas of our lives are infiltrated by technology that tracks our every move, motivation and desire.
The smartphones in our pockets know more about our daily lives than most people could imagine – from the number of steps we take every day, to where those steps take us. Depending on which apps we use, the platforms behind the apps on our smartphones know the names of all our family and friends, as well as every place we have visited, and when. What's more, Google even offers facial recognition technology that allows users to automatically tag and sort images on their Android phones.
Read the full article in the March 2020 edition of PSI magazine