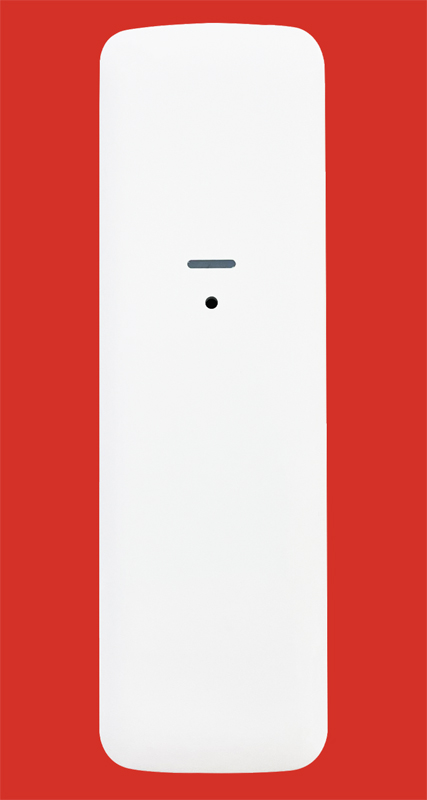 Pyronix has announced the release of its compact Grade 2 wireless shock sensor, the NanoShock (NANO/SHOCK-WE).
Fitted out of sight within uPVC window or door frames, or surface mounted with its low profile and pleasing design, the NanoShock has been designed to deliver easy professional installation and reliable protection.
Pyronix Marketing Director, Laurence Kenny, said: "We're really pleased to introduce the NanoShock, as it brings with it a wealth of benefits; not only its optimised installation and calibration features, but also how it's been developed to provide resolute performance in changeable environments alongside its high-end and attractive finish."
The NanoShock is an accelerometer device that detects impacts caused by potential intruders as they attempt to break into any residential or small-commercial property.
Installed without having to worry about the positioning of any detection chamber or requiring further adjustments, the NanoShock is positioned where required and as soon as the sensitivity is set, it auto-orientates. Once placed, calibration is also simple with the pinhole button on the front with LED indication. Using the included pin needle calibration tool, all the installer has to do is hold the button and cycle through five increments to the required sensitivity using the LEDs to guide them, with one being the least sensitive and five the most sensitive.
With this installation process there's no need to open the device to configure the PCB, which is encased in the front of the sensor along with the batteries. This setup makes maintenance very straightforward too; replacing its batteries without having to unscrew anything. The NanoShock's PCB has been conformally coated to avoid deterioration of the electronic components; increasing its stability and longevity for reliable performance in situ.
The NanoShock can be learnt onto any v3.5 or above wireless hub that supports dual frequency, so can be wirelessly connected to qualifying Enforcer panels, or a Pyronix wireless zone expansion module (ZEM) can be used for hybrid expansion to compatible EURO systems. The device comes in white as standard, with brown and anthracite casings available to match any installation requirement or preference.
Watch a video on the NanoShock here