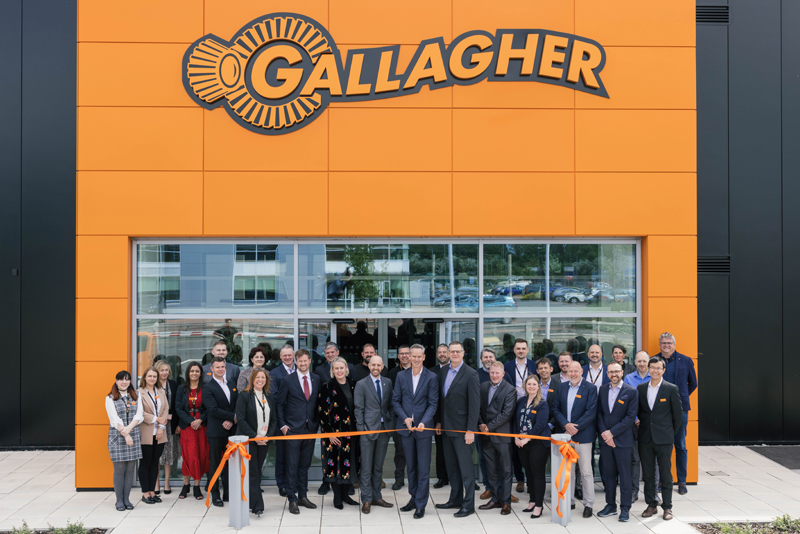 Gallagher has celebrated the official opening of its European Headquarters in Warwick, UK with a ribbon cutting ceremony and celebration event.
Gallagher's Global General Manager – Security, Mark Junge, travelled from Gallagher's Head Office in New Zealand to cut the ribbon on the 1,500 square metre office in Tournament Fields business park, in attendance with the Gallagher European team.
An informal networking afternoon followed the ceremony, with tours of the facilities for Gallagher Channel Partners and customers, ahead of evening celebrations hosted on site with drinks, dinner, and entertainment.
"It has been our absolute pleasure to officially welcome our valued partners, customers, and colleagues to our new Headquarters," says Richard Huison, Gallagher's Regional General Manager for the UK and Europe. "We're incredibly proud of our new building and excited for the opportunities it presents, while further supporting our network of Channel Partners and customers across the UK and Europe."
Sir William Gallagher, President and Executive Director, welcomed guests remotely via video: "My father, Bill Gallagher Senior, started this company over 80 years ago and it is with great pride that we have seen it grow to the global technology company it is today. The official opening of our new European Headquarters is a testament to the hard work and outstanding achievements of our team and the strong relationships they hold with our partners and customers."