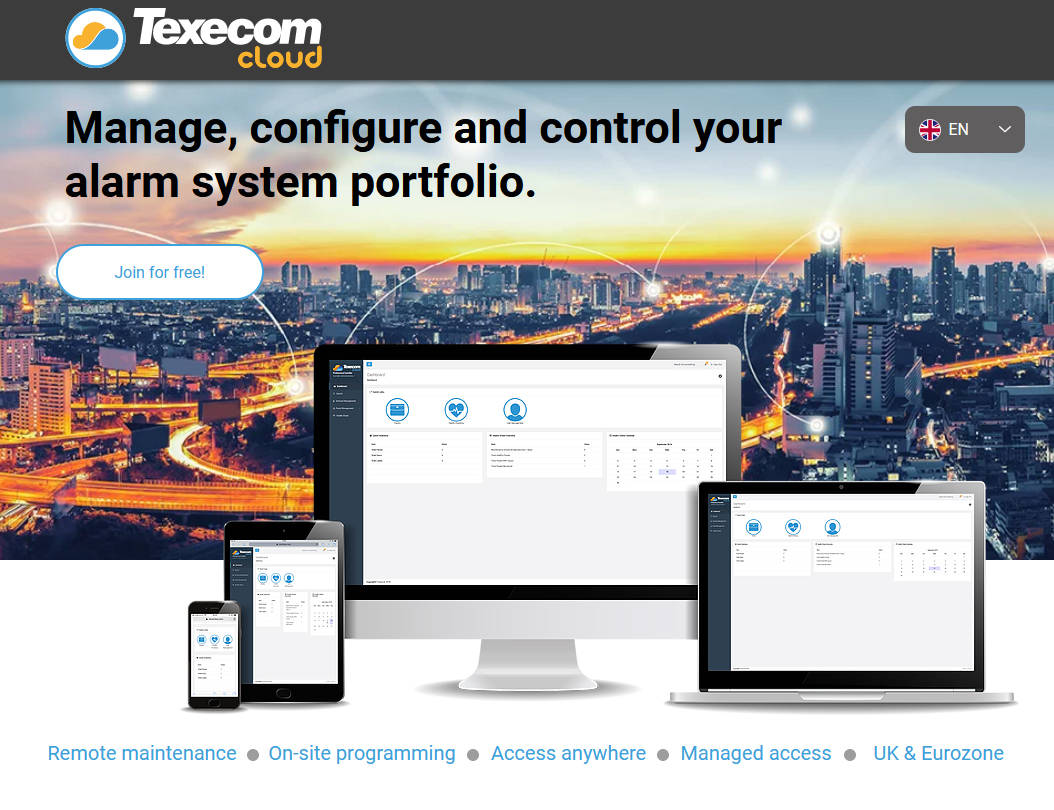 Remote maintenance
Save money by automating system maintenance – reduce engineer call outs and identify issues in advance.
On-site programming
Speed up on-site programming using your smartphone, tablet or laptop.
Access anywhere
Add value to customers by updating programming from anywhere in the world.
Managed access
Control access and make sure the right engineers have access to the right systems.
Custom branding
Own the customer experience. Add your company branding to the Texecom Connect app. (Coming soon for Gold level membership)
Sign up for your free Texecom Cloud account today!
Get ready for the next wave of digital services from Texecom and join the thousands of systems already benefiting from remote cloud management and control.