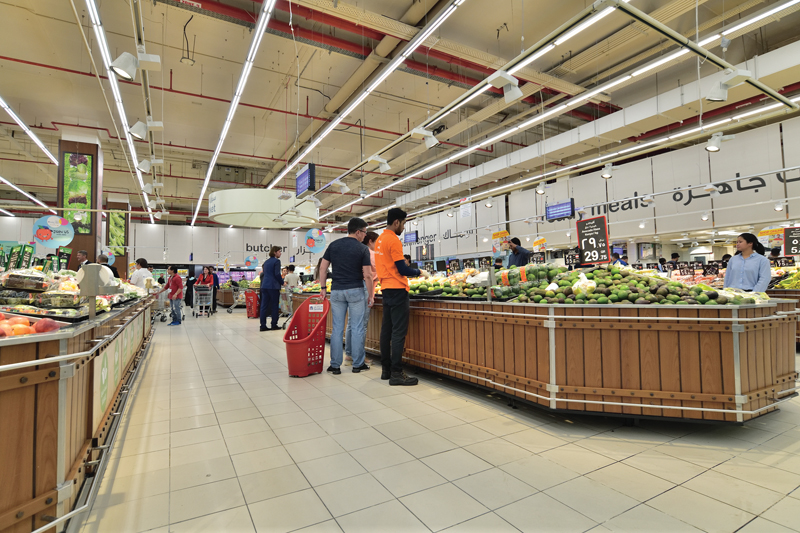 Carrefour Jordan operator Majid Al Futtaim turned to integrator Ametrad Technology Services to upgrade its video technology as it prepares for growth. The Dubai-based retailer, which first introduced Carrefour to the Middle East in 1995 and now operates 70 outlets across the region, is looking to open new express stores and hypermarkets.
Ametrad is deploying video technology built around IDIS Solution Suite (ISS) video management software (VMS) for the Majid Al Futtaim security team, whose priority is to prevent losses, improve safety and security, enhance the customer experience and increase operational efficiency across its existing eight express stores and hypermarket.
ISS VMS is modular and scalable, giving Carrefour a centralised monitoring environment with multi-layered failover providing protection against network instability and power outages.
The legacy CCTV system was proving costly to maintain and time-intensive to operate, while low bandwidth at some stores was limiting performance.  These problems were being compounded by new requirements to move from 30 to 90 days storage.
Ametrad managing director Ahmad Shanawani says: "We have not experienced a single hard disk drive failure, a request for an NVR reset, or any gaps in footage due to a power outage."
All the hardware is backed by a cost-free warranty and the ability to easily add new stores as they come online – vital as Carrefour serves over 200,000 customers every day across the region and is continuing to expand.
Using a phased upgrade approach 32 2MP domes and bullets already provide coverage at the hypermarket in Irbid City Centre, with a further 64 legacy cameras earmarked for upgrade, while an average of 28 cameras deliver situational awareness across each express store.
The IDIS cameras ensure image capture in varying light conditions, including in darkness up to 30 metres, and cope with varying light and shade thanks to true wide dynamic range.
32-channel NVRs and a user-friendly interface for authorised retail staff at each supermarket provide 370Mbps throughput and up to 960ips UHD real-time recording.  This ensures live monitoring and forensic video retrieval, while native RAID 1 provides an additional layer of redundancy.
Ametrad engineers connected each device in minutes with plug-and-play IDIS DirectIP technology, and IDIS For Every Network (FEN) technology allowed one-click configuration linking each store to the control centre.  The hierarchical connection structure between IDIS DirectIP devices also guaranteed an efficient method of cabling into the compact control room.
Limited bandwidth was solved with IDIS Intelligent Codec, while dynamic multi-stream control has alleviated latency. These technologies also allowed Carrefour to double the camera count at each store to provide coverage without the need to upgrade networks. Ametrad is also deploying IDIS VA in the Box analytics, to provide each store with heatmapping, people counting, queue management and intelligent reporting capabilities.
ISS control panels provide live monitoring, playback, event search, system health reports, and navigation via store layouts, allowing control room staff to troubleshoot and manage hundreds of video streams and devices across multiple stores. These functions have reduced the time needed to find and export video clips.