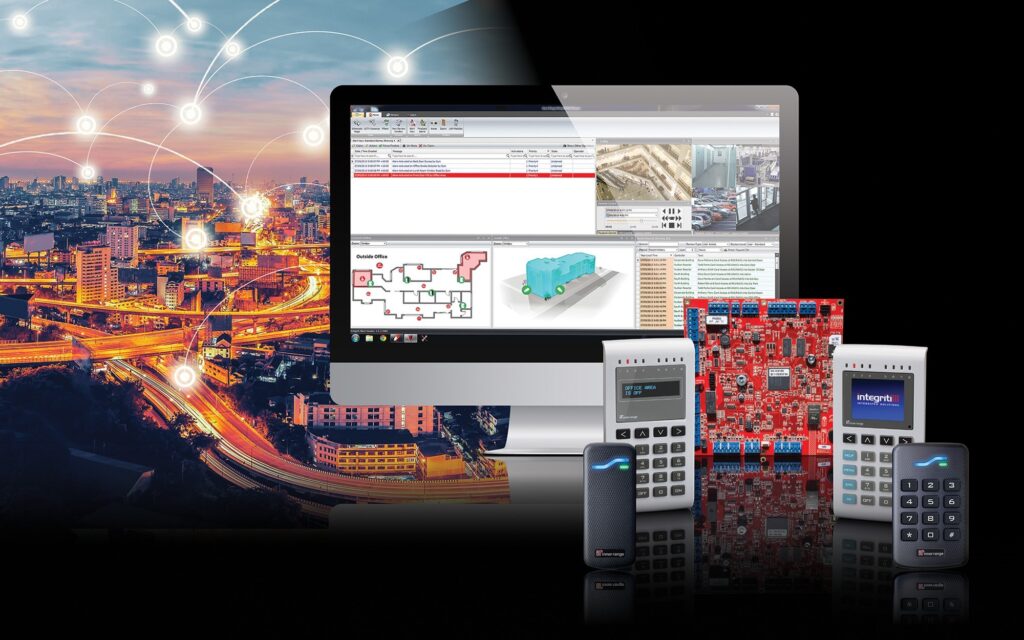 Access control manufacturer Inner Range has announced a major simplification of the licensing model for its intelligent access control and intruder detection system Integriti.
Partners and customers will be able to choose from four clearly defined software options that include sets of features, rather than needing licences for each feature individually.
The new structure will have a dramatic effect on the way Integriti systems are designed and quoted, cutting down on the complexities and time needed as well as being cost neutral.
The four software options are:
Express – For basic administration of sites with a single controller.
Professional – Extends management abilities to multiple controllers and multiple sites. It's the first software edition that allows expansion and integrations to be added.
Business – For businesses who use Integriti in their daily routines including using extensive reporting capabilities. This is the first edition that includes CCTV integration.
Corporate – Fully featured enterprise-grade software that unlocks Integriti's full potential. It accommodates large scale sites and includes features for on-site guards and monitoring.
Tim Northwood, general manager of Inner Range, said: "Integriti's strength is that it can provide highly sophisticated and holistic security management systems. But sometimes these have been complicated to achieve. Our new licensing model offers four clear and transparent options for partners and customers that are much easier to understand and explain, as well as being cost neutral. We hope our simplified structure will make Integriti's power and sophistication much easier to access."
The new model is being released as part of an overall update to Integriti, Version 20. It represents the most significant change to the product since its original release.
The update, which is available from May 18, 2020, for new and existing customers, includes other features such as a new integration with HID's Origo Bluetooth system to use mobile credentials.
Inner Range is offering free remote demonstrations and training of its new Integriti software options. Contact 0845 470 5000 or email [email protected] for more information or to arrange a session.
Inner Range has been a world leader in the design and manufacture of intelligent security solutions since it was established in 1988. More than 150,000 Inner Range systems have been installed in over 30 countries. Customers include hospitals and high-security units, colleges, distribution centres and pharmaceutical companies. government and critical national infrastructure.