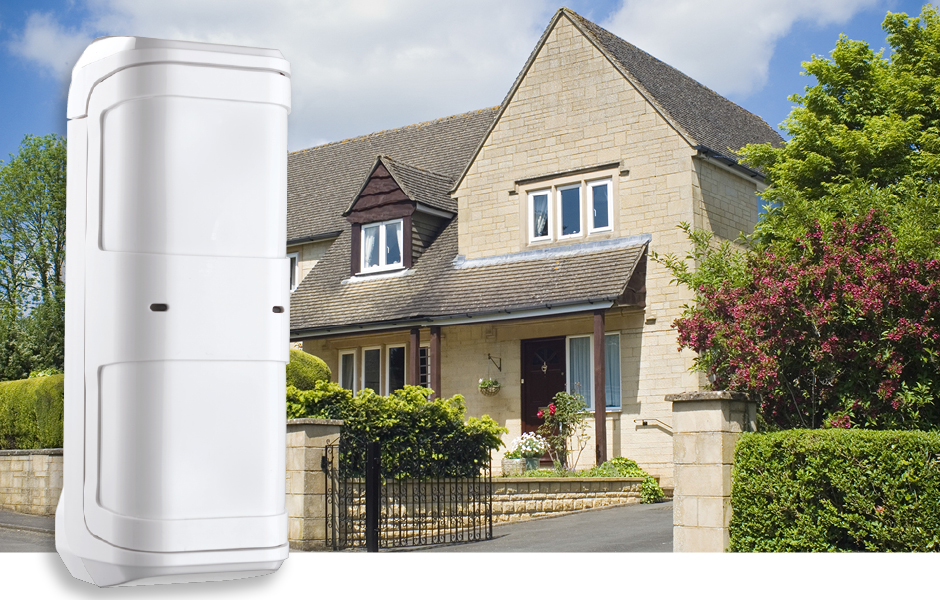 Perimeter protection provides the peace of mind of knowing your security system will detect an intruder even before they have access to your home. It turns intruder detection into intrusion prevention.
External detection is a lot more challenging than conventional intruder systems, however. How stable and reliable will it be? How will it cope with animals or strong winds? How many false alarms will you get? These are all valid questions.
In the past, some manufacturers have simply taken an intruder detector and adapted it for outdoor use. This is simply wrong; these systems inevitably result in too many false alarms. A perimeter detector needs to be purpose-built and fit for the job.
Up to the challenge
One of the most challenging environments in the world for exterior perimeter detection is South Africa. Not only is the environment challenging, with extremes of weather and the occasional large wild animal to deal with – it is also challenging because, in South Africa, effective perimeter detection can be a life or death situation.
Understandably, false alarms are completely unacceptable because they can be frightening scenarios where people will genuinely feel that their lives – and those of their loved ones – are in danger.
Texecom is a leader in perimeter detection in South Africa. We have honed our technology over there and we have a pedigree and reputation that is second-to-none for excellent performance and reliability. We have brought this expertise and capability to our customers in the UK.
Product ranges
Our two main outdoor security motion sensors are the Premier External TD (wired) and Premier External TD-W (wireless).
Utilising two non-overlapping PIR sensors with superior mirrored optics, the Premier External TD is designed to perform in the harshest outdoor environments and is more than a match for anything the British outdoors can throw at us, whether it's foxes, wind or rain.
Featuring Texecom's unique Ricochet mesh technology, the Premier External TD-W offers superior wireless connectivity, allowing system designers complete freedom of positioning. Upgrades are also quick and easy. It also features two non-overlapping PIR sensors with superior mirrored optics for outstanding false alarm immunity. It is the perfect front-line wireless defence for any home.
Versatile
For installers, one of the great benefits of the Premier External ranges is that they do a lot more than simply trigger alarms. They can also be used to trigger CCTV, lights and even to open gates. Added to this, by utilising the Texecom Connect home automation system, the Prestige External TD / TD-W provide added benefits such as letting the user know if someone is approaching the property. As an installer, why not offer these versatile features to your customers?
Closer to home
For situations where exterior motion sensors are not required or suitable, Texecom also offers a wide selection of 'on building' perimeter detection systems, including shock sensors and glass-break sensors.
The Premier Impaq Series of shock sensors enable detection prior to intruder entry, providing an ideal solution for confirmed alarm systems. There is also an option with a magnetic contact, allowing one device to offer double protection on opening doors and windows.
Also available is the Premier Impaq Glass Break advanced digital acoustic glass-break Detector, which provides early warning of a potential intruder by detecting the sound of breaking glass. Featuring quad real time frequency analysis, coupled with digital flex detection, it ensures outstanding performance for plate, tempered, laminated and wired glass types.
Partnerships
For installers looking for more options, Texecom has partnerships with two of the UK's leading suppliers of perimeter detection systems: Optex and GJD. Both offer perimeter detection devices with Ricochet-enabled wireless modules, allowing you to link directly to Texecom's Premier Elite wireless systems.
Why not talk to us about our perimeter detection technology and see how we can help improve your revenue steam by offering your customers enhanced safety and peace of mind?