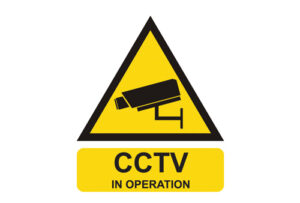 Understanding the device specifications for integrators, installers and security end users for complete IP video solutions
Systems integrators are frequently charged with creating an IP-based video surveillance installation for a client's facility that brings together the best possible solution, regardless of the manufacturer. Where does an integrator begin?
We asked Steven Dillingham, former Chairman, ONVIF Profile G Working Group and Principal Software Engineer, Oncam to explain:
With ONVIF, an open industry consortium committed to standardising communication between IP-based physical security products for interoperability, an integrator can easily choose from ONVIF's nearly 10,000 profile conformant products for the best combination of products for the video system.
The concept of profiles, or groupings of related or commonly used features, enables end users, system specifiers and designers, such as our integrator, to more easily identify features supported by a specific profile. For example, knowing that a product is Profile S conformant allows the integrator to know that it will work with another Profile S device for activities such as streaming video, streaming audio and supporting PTZ functions without requiring in depth technical knowledge of the product.
The freedom of choice to select the best and most appropriate camera, encoder, DVR or NVR for the project, and to ensure that future additions to the video system will continue to be compatible with existing equipment, is one of the key benefits of ONVIF and its standardisation process for the integrator and client. The framework is established through Profiles such as Profile S, for streaming video, audio streaming, and supporting PTZ functions and Profile G, for storage, search and playback.  Therefore, when the integrator installs one brand of fixed network cameras to monitor a client's office lobby and then uses PTZ units from another manufacturer in the parking lot, he can feel confident that both the Profile S conformant products will interface appropriately with the Profile S conformant video management systems and NVRs he has selected.
Designing a video solution with Profile G
Profile G is a specification designed to store, search, retrieve and playback media on devices or clients that support recording capabilities and on-board storage.  Profile G encompasses devices ranging from cameras and encoders to NVRs and video management systems, as well as those functions as included in such platforms as building management systems, physical security information management (PSIM) systems and other physical security systems. By bringing video playback into the Profile concept and into ONVIF global interface specifications, it becomes much easier for end users, integrators, consultants and manufacturers to harness network video technology.
Here's an example of how Profile G can work: Profile G can be deployed in a VMS solution integrating video playback from a networked video recorder, including specific features such as starting and ending recording; searching video using various filters such as time, event or metadata; video retrieval and playback; and, on the receiver side, creating a source of IP media.
While Profile S and Profile G are related, the two are independent profiles that encompass different functionalities of a network video system. Some devices and most clients may implement both profiles, such as a camera with onboard storage or a digital video recorder. But while a camera may implement Profile S for transmission of video, an NVR would encompass the functionalities from Profile G.
For now, our integrator who is building a future-proof video surveillance system for his client's facility will still need to do some custom work, but the existence of Profile S is helping connect more head-end devices and easing the process, while Profile G broadens the potential even further by bringing recording and storage into the mix.
Longer term, as even more profiles are released, there is the likelihood for introducing products that have combined Profile capabilities. Additionally, those who have invested in Profile S and Profile G conformant products will find communication to be an easier process as new profiles are released and adopted.
ONVIF is constantly adding new profiles and spurring companies to build a portfolio of profile-conformant offerings.