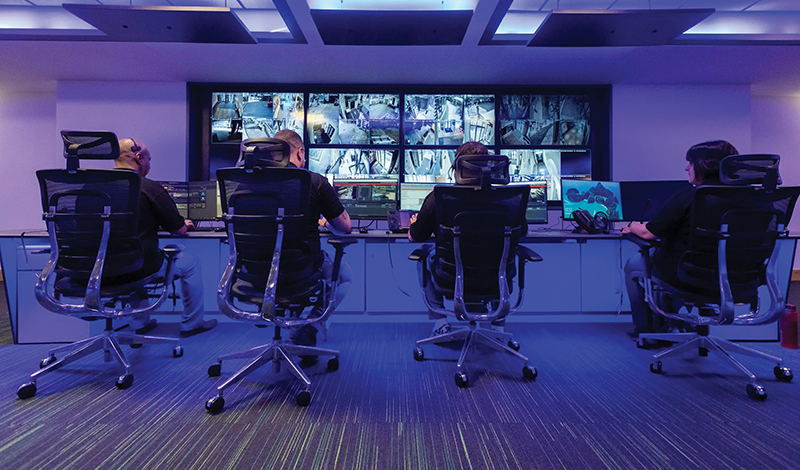 A key component of the professional security service is the 24/7 monitoring of alerts. Here, we catch up with Colin Walters, Managing Director of Security Monitoring Centres (SMC), and talk about the current state of play with ARCs and the industry at large.
Following successful testing in selected sites in the UK the rollout of Openreach's programme to migrate all of the phone lines and channels to All-IP is now in full swing. A deadline for completing the switchover by December 2025 has been widely reported, and installers have a number of options for helping maintain connections for their customers.
As we have reported previously in PSI, the switchover will affect not only voice calls but it will also have a big impact on the security sector as it affects the link between alarm systems and the Alarm Receiving Centre (ARC). In most cases, in order for an intruder alarm panel to continue to be connected after switchover, the installer will need to fit a device to the unit, which can mean a lot of work. But what will all this mean to the monitoring centre?
We spoke with SMC Managing Director, Colin Walters, to discuss the move to going all-IP and how installers can get the most out of their partnership with a professional monitoring provider.
How is the IP switchover affecting your business at the moment?
The digital switchover is a monumental change for the industry, but it hasn't received the attention it deserves from installers. Customers, for the time being, are putting it on the back burner. BT's recent announcement, allowing customers to retain PSTN lines until 2030 instead of the 2025 switchover deadline, has added uncertainty. We've shifted from a clear roadmap to a less defined situation.
Installers have not aggressively pushed the need to switch because PSTN lines are among their most profitable jobs. These applications have a history and have grown steadily, but they now face the risk of fading away. This might lead end-users to question the necessity of alarm system upgrades.
So there is a risk that people might not bother with the switchover and stop having a monitored service?
Absolutely, there's a risk. Installers who've proactively contacted their end-users report increased attrition, with some users saying they no longer need the service. They think, "I've never experienced a break-in, why do I need it?" But in our industry, you often realise the need when it's too late. Security is something you miss only when you don't have it and then it's too late.
Are self-monitored DIY security systems a good thing or a bad thing?
I don't think it's a positive thing. The industry needs to better promote itself and highlight the benefits of professional services. For instance, Electronic Call Handling Operations (ECHO) streamlines alarm signalling between ARCs and emergency services, offering rapid response to confirmed intruder and life safety alarms.
With a number of police forces supporting more than 250,000 intruder and hold-up alarm system URNs, you're talking about an emergency response to an alarm almost instantaneously passing on confirmed intruder and life safety alarms.
The non-confirmed events no longer happen, and the industry should be shouting much more about this. Installers may not always see the benefit of ECHO, but a monitoring business certainly does because of the speed of response. People should not see ECHO as another bill from the ARC but rather as a step into the next century for alarm response.
Read the full interview in the October 2023 edition of PSI magazine