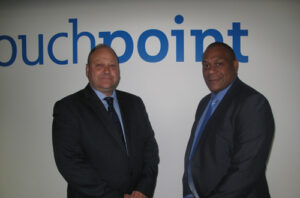 Eaton has announced that two new security products area account manager appointments have been made; Andrew Marsh will cover the South-West and Oliver Spencer will take charge of North London.
Andrew boasts a 30-year career in the security sector and extensive knowledge about a wide number of security technologies.
As an internal appointment Oliver has held a variety of roles within Eaton since he joined the company seven years ago including technical support, technical trainer and more recently as a member of the company's specification team.
Commenting on the new appointments, Trystan Bevan, UK Security sales manager at Eaton said: "I'm delighted to welcome Andrew to the company and I'm confident that with his extensive knowledge of the market he will be able to identify a plethora of potential opportunities for us. Equally, I'm already familiar with the high level of skill and aptitude that Oliver possesses and the hard work that he puts into all his activities at Eaton – attributes that he will no doubt extend into his new area account management position. I wish them all the very best in their new roles, during what is an exciting time for the company."