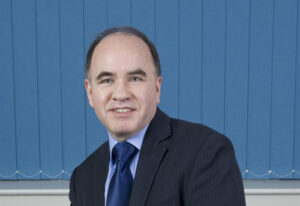 Eaton has announced the appointment of Tony Walsh as the business leader for security products. Tony joined Eaton four years ago as Vice President of Engineering for the Life Safety Division. In this role he oversees the New Product Development activities for the division's portfolio of fire detection systems, emergency lighting, intruder alarm systems, mass notification systems and lighting products.
Specialising in technology management and product development, his career has seen him successfully build, realign and optimise the technical functions within a wide variety of different sized organisations to enhance their commercial potential. Prior to joining Eaton he held director level positions in Siemens, Invensys Rail and Marconi. He holds a Bachelor of Science degree in electrical and electronic engineering from the Bristol University, a Master of Engineer Degree from Liverpool University and a Master of Business Administration degree from Warwick Business School.
With an eye on the future, Tony is determined to expand upon the success of Eaton's Scantronic and Menvier security products, the latter of which celebrates 40 years of protecting people and properties in 2015.