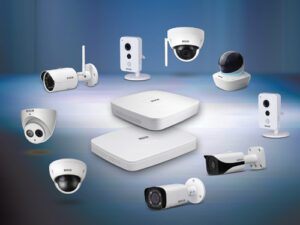 RISCO Group has launched VUpoint NVR, a plug and play recording solution, with integration with RISCO panels, providing end users with the ability to control alarm and video from a single app.
VUpoint NVR forms part of RISCO's integrated cloud‐based P2P solution for the residential and small to medium business segments, whilst also providing a video recording and verification option for monitoring stations. RISCO believes the solution enables installers to tailor the optimum security solution for any installation from four to 16 video channels and, with an upgraded cloud admin management platform, also allows them to administer their installed base from a single interface and single database.
Installers can also connect third party ONVIF cameras, using the RISCO Cloud licensing mechanism or VUpro line, without the requirement for router or IP configuration.
Referring to the launch, Hemy Fintsy, Deputy CEO at RISCO Group added: "The integrated solution enables a growth engine for installers and a vastly improved user experience for end users."