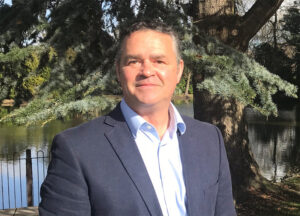 TDSi has appointed Phil Tennent as its new International Business Development Director. With over 30 years' worth of sales and international sales management experience, Phil will head up TDSi's continued expansion in overseas markets.
John Davies, Managing Director of TDSi commented: "We are absolutely delighted to welcome Phil to the senior TDSi team. With a highly impressive track record of sales and business development, he is the perfect person to lead our continued international growth at this exciting time as we embrace the considerable opportunities worldwide for growth following the pandemic."
Phil started his career in the security industry in the early 1990s with Norbain Electronics (as it was then known) as a Field Engineer, Product Manager, and then Field Sales. He was introduced to TDSi in the mid-1990s when the company appointed Norbain as a distributor. He then joined Nice Systems before being approached by Honeywell Security to head up its sales team for the UK & Europe video division. As a further venture, Phil and his wife set up Marsolutions Language services for the technical sector as a family-run business before joining Pelco by Schneider Electric, with varied roles including Director of Distribution and Strategic Accounts, EMEA and finishing as Regional Sales Director Northern Europe.
Working with John Davies and the wider TDSi team, Phil aims to build solid demand creation routes via consultants and specifiers, developing effective tools with the marketing, technical and product management teams to support new target markets. TDSi will also continue to work alongside the UK DTI (Department of Trade and Industry) to research growth countries.
Phil said: "I am looking forward to working with the TDSi team in Poole but also to visiting and meeting with existing clients and partners as well as opening up new countries and territories."