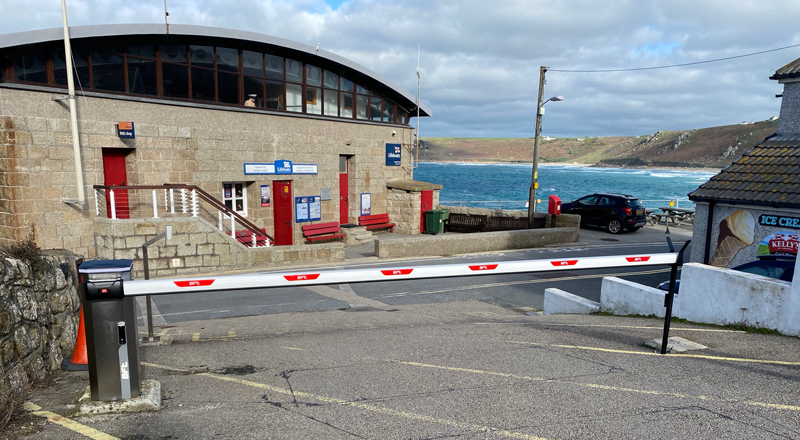 At the Royal National Lifeboat Institution's (RNLI) lifeboat station in Sennen Cove, Lands End, exposure to the harsh coastal conditions had taken its toll on the site's entry system. An automatic barrier that was relied on to allow crew and visitors access to the site – and to prevent unauthorised entry – had to be removed due to rust that had built up over time. Instead, the RNLI had to rely on traffic cones to control access while waiting for a more practical option.
Local installer, South West Garage Doors (SWGD), found a solution that would not only provide the level of access control required by the RNLI, but that would withstand the challenging weather conditions in this part of Cornwall. In an exposed coastal location such as Sennen Cove, rust caused by the coastal environment can be a major issue when it comes to equipment longevity. The new solution would have to perform reliably throughout the year and the preference was for an automatic barrier.
SWGD installed a BFT Automation Maxima Ultra 36 barrier in stainless steel finish, which provides weather-resistance, minimising the damage caused by saltwater spray. The stainless steel casing ensures that the electromechanical barrier mechanism is protected from the elements. In addition, the Maxima Ultra 36 can provide a drive-through gap of up to six metres – the ideal size for cars, small vans and lifeboat trailers to pass through.
Kevin Spinks, Managing Director of BFT Automation, said: "We are pleased that a fantastic organisation like the RNLI has put their trust in one of our products."