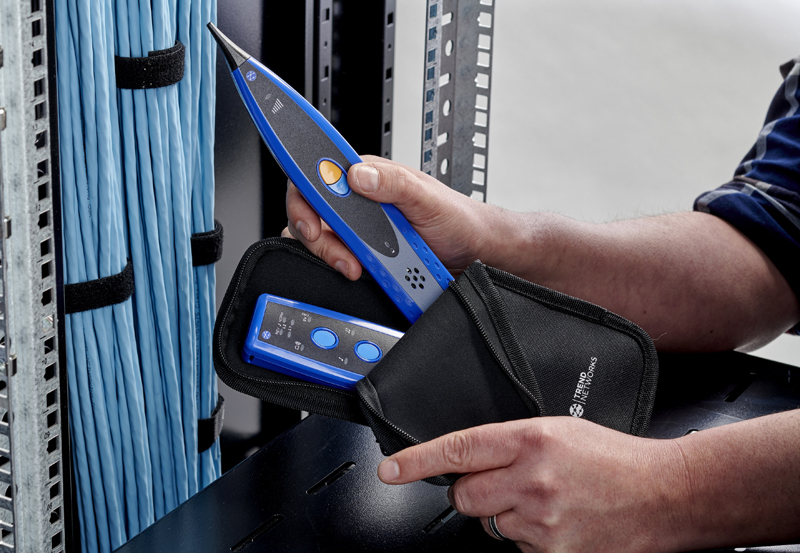 Trend Networks has launched a new Tone and Probe for easy and dependable tracing of all types of copper cables, including data, telephone, electrical and COAX.
The new Tone Generator features a power output of 13dBm, providing cable tracing even over long distances. Easy to use, with no training needed, it is equipped with line testing features for troubleshooting and service verification. It also features a stated 70 hours of battery life and a shielded button to prevent accident battery drain.
The Probe features a visual signal strength light, that grows brighter the stronger the signal, as well as an audible indicator with volume control. Headphones can be plugged into the probe so that users can easily hear the sound, even in noisy environments, while an LED torch at the tip makes it easier to work in dark conditions.
As well as being available as a kit, the Trend Networks Tone and Probe tools are available individually.