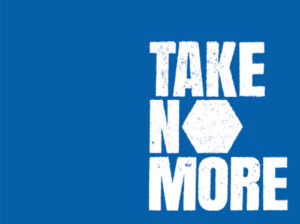 A study of 500 small to medium business owners, commissioned by charity Victim Support and ADT, found that businesses are being repeatedly targeted by criminals which is causing them to lose up to 151 days of trading over the lifespan of the business.
Over a quarter of businesses that were targeted were victims of burglary (27%), while 24% suffered theft from an outsider.  The study also found that one in five (19%) business owners are targeted by theft 20 times or more across the lifespan of their business.
19% of the 500 small and medium business owners who were surveyed had suffered from vandalism, with businesses targeted by crime of this nature an average of nine times.
The impact of crime on trade and staff morale is vast, with the majority of owners suffering emotional distress (69%), experiencing lost income (42%) and fearing that they will become a victim again (33%).
Wholesale owners felt particularly vulnerable to crime, with over half (52%) worried that they would be targeted again and over a quarter (26%) concerned about the security of their business.
Meanwhile, the majority of businesses (75%) did not have the necessary security precautions in place until after they had suffered commercial crime.
ADT and Victim Support have joined forces to launch 'Take No More', a campaign to help tackle burglary across England and Wales. The initiative will run free crime prevention schemes for householders and business owners, increase awareness of support services for burglary victims, and campaign to ensure that those victims get justice in court.