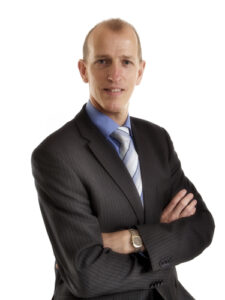 AMG Systems has announced that Andrew Pigram has joined to company as Sales and Marketing Director. In addition and  as part of the company's drive  into new industry sectors – Sara Bullock takes up a new position as Business Development Director.
Founder and MD of AMG Systems Alan Hayes says: "Our focus on R&D means that we are now set on a path that will allow AMG to address new industry sectors and markets.  As a result, we expect significant growth over the next few years and this also means that we have a focused drive on new business development.  Sara Bullock will, therefore, take up a new position as Business Development Director. I am delighted that Andrew Pigram has accepted the position as Sales & Marketing Director.  As Ethernet and IP (Internet Protocol) become more the technology of choice in systems, AMG has been leading this trend, becoming a UK Centre of Excellence in this area. Now designing and manufacturing high functionality managed switches specifically for security industry. Designed from the ground up, AMG can make sure they are totally fit for purpose, include all the added features necessary for this market. Andrew's depth of knowledge will drive forward this sophisticated UK based expertise into the growing global markets."
Andrew Pigram says of his appointment: "I have known, and worked with, AMG systems for many years, and with the new initiatives the company is currently in the process of setting on track, the challenge of helping to shape the future of the company is irresistible. Over the next few years AMG will move into new sectors and with a new development programme, currently under implementation, I expect that the organisation will see significant growth. I am delighted to be given the opportunity to help shape the future of AMG."
Andrew joins AMG after having worked for ten years at Norbain.  He has more than 20 years' experience in leading marketing and business development teams in international B2B companies. He also brings in-depth knowledge and understanding of retail, industrial and commercial markets within EMEA.