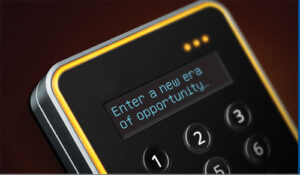 Vanderbilt Industries has announced that it has now completed the acquisition of Security Products from Siemens, as first announced in October 2014. The new operation will be headquartered in Wiesbaden, Germany, with Joseph Grillo as its Managing Director.
Joe Grillo said of the completion: "I'm delighted that we have been able to finalise this purchase on schedule. It will significantly boost our market position in Europe by offering a wider and more comprehensive range of products and solutions to our channel partners."
The Siemens product ranges – which include access control, intrusion alarm, and video surveillance products – were identified as a good fit for Vanderbilt's current activities.  Vanderbilt also recognises that the Siemens product brand names, such as Aliro, SPC and Vectis are widely recognised, have a loyal customer base, and therefore does not plan to change them in the foreseeable future.
The acquisition will not only expand the company's presence in the security industry but will also enhance its competitive position in what it says is a fragmented market with great growth potential. With coverage in the mature markets of North America and Europe, Vanderbilt is now looking to expand further into other areas including South America and Asia Pacific.
"We will bring a refreshing perspective to an industry that is changing rapidly and showing continued growth," says Grillo.