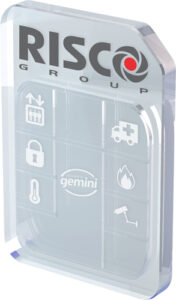 RISCO Group has announced a partnership with CSL DualCom. Available from now, the PSI Premier award-winning RISCO LightSYS 2 and Agility 3 IP/GSM panels are being supplied as standard, with the DualCom WorldSIM, also a PSI award winner.
CSL DualCom's Critical Connectivity services negate the need for hard-wired IT infrastructure, as connection to the Cloud can be achieved across IP or any mobile network, using a DualCom WorldSIM. The multi-network WorldSIM ensures increased signal reliability and can help to reduce false alarms by up to 90%.
With the DualCom WorldSIM onboard RISCO LightSYS 2 and Agility 3 IP/GSM panels, connection to RISCO Cloud is simplified, affording live video verification and access to RISCO's HandyApp. Enhancing the feature set of an installation, RISCO Cloud saves time and resources via its remote-servicing capabilities of connected systems.