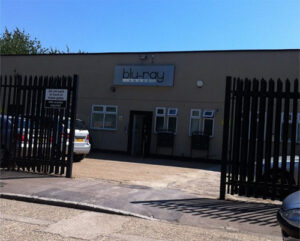 Following a period of growth, NW Systems has opened a new London office just as the New Year is starting. Robert Kidd will be office manager of the new office as well as sales manager for the South of England. NW Systems plans to recruit four more people to staff this new office during 2015. The office will provide a base chiefly for sales and engineering operations, whilst back office and administrative support will continue to be provided from the company's headquarters in Wirral.
Frank Crouwel, managing director of NW Systems Group, explains the reason for this expansion: "London and the South-East is experiencing robust growth for us right now and the creation of a physical office there makes absolute sense to boost our support capability on the ground in this busy and lucrative region."
The additional office follows ten years of solid, year on year growth in line with overall IP video market growth since the IP video specialist opened its doors in October 2004. Today, through its security-focused integration division; supply-only surveillance equipment online store Network Webcams; live webcam hosting service Streamdays; and remote monitoring offering RemoteManager, NW Systems now has over 7,000 customers in the UK, Europe, Middle East and North Africa.
Frank Crouwel adds: "With IP video you need not be restricted to surveillance-only briefs. By being prepared to talk to more stakeholders across the business you can deliver video systems which meet the needs of health and safety managers, quality controllers, line managers, logistics managers and others besides. It is also very important to be able to speak the same language as both the IT and network manager and be cognisant of their concerns around Quality of Service and bandwidth management for example."