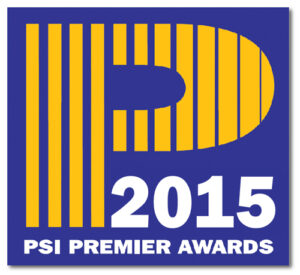 For the PSI Premier Awards in 2015 we will be asking companies to nominate their own products into the competition – a new angle to the process
As a manufacturer of electronic security systems do you think that your company's products and services deserve to be recognised as the best that the sector has to offer? In a major change to the way in which the PSI Premier Awards finalists are selected, from early 2015 you can do something about it.
Why the change?
The annual PSI Premier Awards campaigns have been running for many years and have recognised  innovation and the highest achievers that the industry has to offer from across a number of disciplines. In the past we asked a selection of our readers (professional security systems installers) to provide us with a list of the products that they had either installed or read about in the pages of PSI that they felt warranted special attention. From these notes we compiled the list of finalists.
All generally goes well, but sometimes we did have the occasional product make the final listing that didn't quite sit right, perhaps it was not a UK product or even been launched, so a change was needed.
What's new?
As of the 2015 campaign, we will be asking manufacturers to nominate the products and services that they themselves think are the best in the market. After the deadline we will then collate all of the entries and, where necessary, ask a number of installers to give us their opinions on the nominated systems. This will then give us a final listing of entries that we know will be without anomaly.
The only stipulation is that we ask each company only to nominate one product per category.
The categories are:
CCTV Product Of The Year
Intruder Alarm Product Of The Year
Access Control Product Of The Year
Technology Innovation Of The Year
Software/IT Product Of The Year
Communications Product Of The Year
Fire Safety Product Of The Year
Distributor Of The Year
What happens now?
Keep an eye out for the February edition of PSI magazine and further announcements on the PSI website. From the starting date we will give you two months to get your nominations to us so there will be plenty of time. To enter we will require a description of the product/service plus an image and the reason why you feel it should win.
NOTE: We will not be asking for your nominations before the end of January 2015. Do not send in entries until then.
If you have any questions, feel free to contact us using the form on our website.