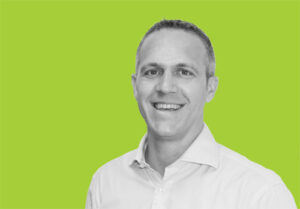 Distributor DVS has recruited Tim Goodson as finance director to maintain and manage company growth. Tim's role as finance director was created as a result of Jemma Bowie taking a side step in the business to become the organisational development director.
Tim is a qualified chartered accountant and spent seven years at PwC and has ten years' experience at director level within SMEs. He is also a Vice Chairman of the South Wales Chamber of Commerce and a volunteer trustee director for the Welsh Football Trust.
This news has arrived shortly after the announcement of an imminent move to a 21,000 sq.ft corporate HQ which has undergone a six-month refit.
Managing director of DVS, Shaun Bowie said: "In his short time at DVS, Tim has already proven himself to be a fantastic asset. We are experiencing rapid growth and it's important for us to take stock and ensure that this is managed correctly and our customers continue to have a great experience here. We have even bigger and better plans ahead for DVS and with the move into our new building coming up it really is an exciting time to be involved. Tim already has his feet firmly under the table and everyone is making him feel very welcomed."