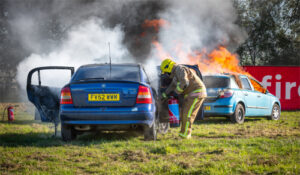 Firexo, creator of the liquid able to extinguish all classes of fire, has been admitted as a full member to the Fire Industry Association (FIA).
The FIA is the largest fire protection trade association in the UK, representing over 800 members – a significant proportion of the fire industry. Its main aim is to promote, improve and perfect fire protection methods, devices, services and apparatus. New members undergo a vetting process before being inducted into the association.
Following its admittance, Firexo will now take part in setting industry best practice, shaping standards and influencing fire legislation.
Dave Breith, CEO of Firexo, comments: "Tracing its roots as far back 1916, the FIA has been unscrupulously representing the fire industry for more than 100 years. Firexo is proud to be admitted into this highly respected association, which recognises the vast potential of Firexo to revolutionise the industry, save lives, and protect property."
Read more about the launch of Firexo in the January 2019 edition of PSI magazine