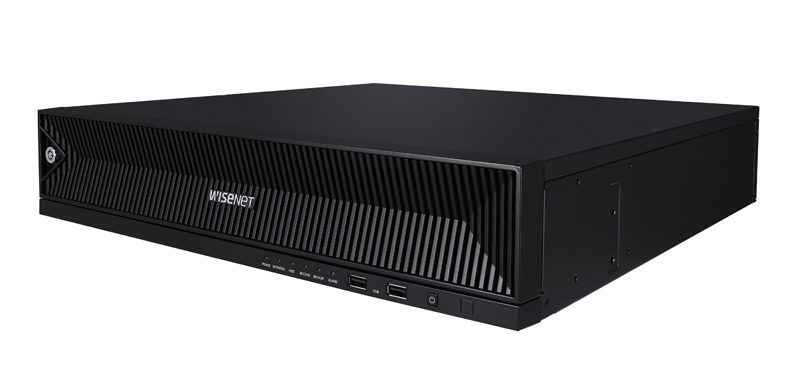 Five new Wisenet P series AI NVRs launched by Hanwha Techwin are able to apply AI metadata to images captured by most non-AI Wisenet cameras, allowing users to quickly and accurately search for people and vehicles.
The licence-free Deep Learning AI video analytics on board the NDAA compliant NVRs offer a wide range of search criteria including, for example, looking for people of a certain age group or gender, as well as whether they are wearing glasses or carrying a bag. Similarly, a search for vehicles can be narrowed down to those of a particular colour and whether they are a bicycle, bus, car, motorbike or truck.
The NVRs can also be set up to trigger real-time alarm notifications if an object is detected.
Selected bullet, fixed, PTZ, 360° fisheye, multi-directional and thermal cameras from the Wisenet X, P, Q and T series, are among the long list of cameras supported by the new NVRs. In addition, as is the case with 32 and 64 channel Wisenet X NVRs, the new devices are able to support all the features built into the Wisenet P series AI cameras, including the classification and detection of faces and licence plates.
Operators can take full advantage of the NVRs' functionality with the help of UX 2.0, a new user interface which offers zoom in/out and drag and drop support and a timeline preview feature, as well as enabling all event settings to be edited in a single window.