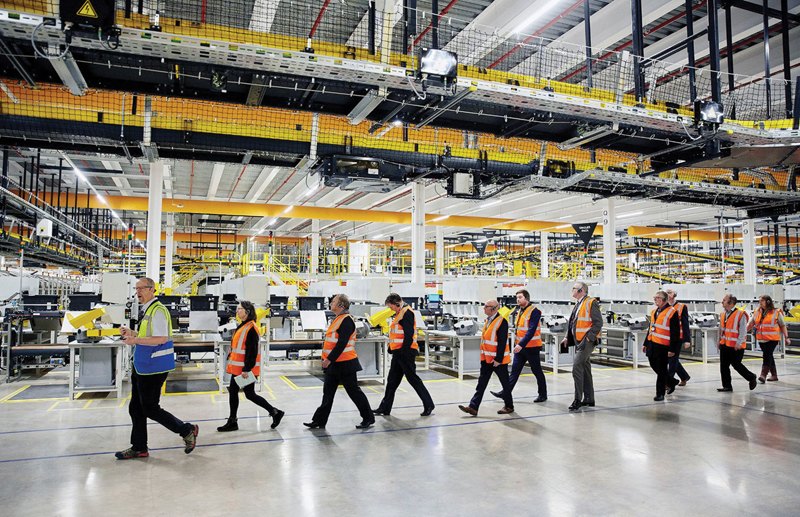 A new Amazon fulfilment centre on the outskirts of Bristol has installed Vimpex Smart+Guard tough polycarbonate hinged protective covers to protect the building's alarm callpoints from accidental or malicious activation, which could trigger building evacuations resulting in lost production and missed logistical connections.
The 500,000 sq ft fulfilment centre at Severn Beach is designed to ensure that more people in the Bristol region receive next-day deliveries.
When fully operational the centre will employ around 1,000 people and be equipped with robotics technology to help lift and move products around the plant.
AFS were engaged to engineer and install a whole life protection system at the fulfilment centre site,and fitted Vimpex Smart+Guard covers to all the relevant manual call points across the site to protect the system from malicious activation.
Smart+Guardis a hinged protective cover that can be installed over a range of emergency switches andother devices to provide protection from vandalism, accidental damage or misuse that can cause unwanted alarms. Misuse of manual call points or pull stations resulting in false or nuisance alarms is a costly and troublesome interruption to business continuity.