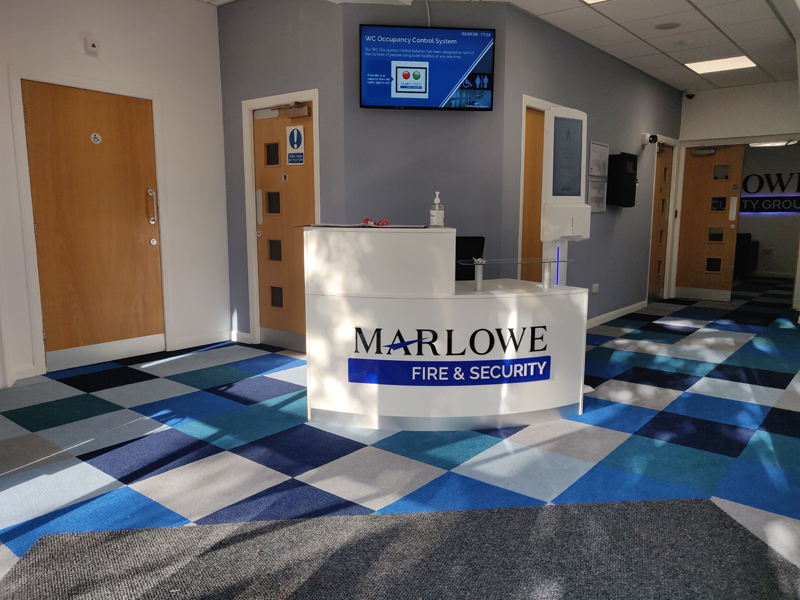 Marlowe Fire & Security has announced the opening of its new Head Office facility at Lowry House in Salford Quays, Greater Manchester.
Established in 1982 in the Northwest of England, the business (at the time known as Swift) was acquired by Marlowe plc in 2016, and rebranded under the name Marlowe Fire & Security in 2018 following the merger of the business with Cornwall based fire protection provider, Hentland.
Since rebranding, the organisation has diversified its range of specialist fire life safety and security solutions while increasing its national foot print as part of Marlowe plc's Fire and Security Division which incorporates the additional operating platforms of BBC Fire & Security, FAFS Fire & Security, Flamefast Fire Systems, FSE Fire & Security and Island Fire Protection.
The company now occupies a 25,600 sq ft office facility to help support and provide the space to facilitate Marlowe's growth plans as it undergo a drive in recruitment to reinforce its administration, HR, IT, compliance and marketing functions.
According to the company, the highlight of the new space is the Innovation Suite showcasing the latest fire life safety and security technologies. Designed by Marlowe's in-house technical design team, the Suite utilises solutions from Marlowe's technology partners and is designed to enable easy and efficient swap out as technology is upgraded and improved.
The space allows team members, prospects and customers to see, feel and experience solutions to help them to create safe and secure environments whatever their property, or wherever their premises.
Rob Flinn, Marlowe Fire & Security Group CEO commented on the move: "We had outgrown our existing building and this move is an exciting and progressive development for us. Our new premises provide us the opportunity to better serve our loyal customers, attract new customers and provide superior training facilities for our 450 engineers and 300 support staff across our Division as well as offering them the modern, supportive work environment they deserve".