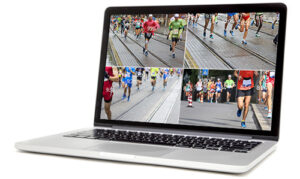 Oliver Philippou, senior analyst, video surveillance, IHS Markit gives his take on the deal announced today
Canon has acquired BriefCam. Many video surveillance equipment vendors expect that future solution differentiation will be based on software. This is why there has been a relatively high number of security software vendor acquisitions in recent years—Milestone, Aimetis, Cognimatics, ObjectVideo, Intellivision, SeeTec, Exacq Technologies and Smartvue are just a few examples. Canon's acquisition of BriefCam is the latest instance.
Canon also acquired Milestone and Axis in recent years. Similar to those acquisitions, Canon is planning to operate BriefCam as a standalone company within the group. However, Canon does have the option of merging the companies at some point in the future if it wishes. The video surveillance supply base remains highly fragmented, with the largest 15 vendors accounting for around 58 percent of revenues and hundreds of other vendors accounting for the remainder. If the supply base consolidates, Canon might choose to merge its acquisitions to create a large full-system vendor.
For BriefCam, its purchase by Canon gives it access to the resources of a much larger company. It could also help BriefCam grow its business in Canon's large home market of Japan and in Axis's and Milestones' European markets.
BriefCam will bring a host of analytics capabilities that will sit alongside Canon's current offering—and compliment algorithms offered by Citilog and Cognimatics, under the Axis brand—including city surveillance, traffic analysis, crowd monitoring and business intelligence analytics. In addition, BriefCam's Video Synopsis analytics offering provides video search and summary capabilities that have been in development for a number years. However, and perhaps more important, the acquisition of BriefCam will give Canon a foothold within the much talked about "deep learning" market. Deep learning is a technology in which the Canon group appeared to be lagging when compared to other equipment vendors such as Hikvision, Dahua and Avigilon.
There has been much debate regarding the use of artificial intelligence (AI) within the video surveillance market and the expected impact this technology will have in the future. But BriefCam, in partnership with Nvidia, has developed several iterations of its Video Synopsis offering and is expected to continue to develop this technology in the future.