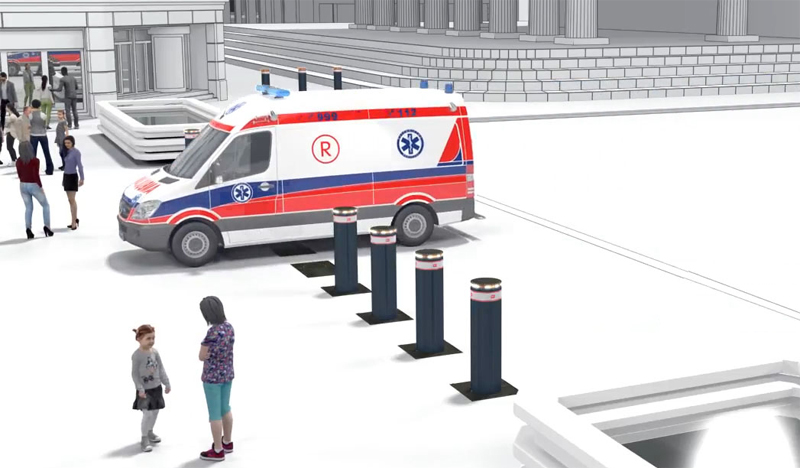 Hostile Vehicle Mitigation has an important role to play in protecting property and people. Richard Winstanley at Bft Automation looks at why anti-terrorism bollards can be a particularly effective solution …
"Terror attacks don't currently dominate news headlines the way they did prior to the Coronavirus pandemic, but the threat of terrorism in the UK sadly remains serious. In fact, the current threat level set by the Government is 'Substantial', which means an attack is likely at any time.
While there are a range of Hostile Vehicle Mitigation (HVM) solutions available, anti-terror bollards are an ideal option for settings where a permanent fixture is needed.
Either fixed or retractable, these can preserve the appearance of the surrounding environment, while providing safety in the case of impact at speeds of up to 50 mph.
When compared with Jersey barriers, for example, it's clear to see where the benefits of anti-terrorism bollards lie. Not only are Jersey bollards less effective at withstanding impact, but they also block access for authorised vehicles. Anti-terror bollards can be lowered at the touch of a button to allow access to emergency vehicles or in any other circumstances where temporary access may be needed, whereas Jersey barriers are time-consuming and expensive to move once they're in place.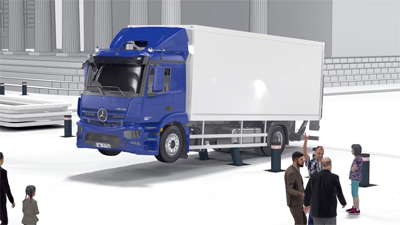 Introducing the XPASS
Bft Automation's XPASS range of Automatic bollards includes a High Security Bollard certified to IWA 14-1:2013 which is the test that uses a 7.2 ton truck travelling at 50mph.  With an above ground height of 1,200mm and a width of 330mm, this option is particularly suitable for settings such as public squares, banks and other sensitive sites.
The site in question will naturally influence which HVM solution is most appropriate and there are a range of factors to consider, such as the conditions of the ground at the site and whether bollards would withstand the potential approach speed attainable there.
A site assessment to look at how the HVM solution would work in practice is, of course, advisable and working with a manufacturer that offers more than just a manual gives access to advice and support when making recommendations and when approaching an installation.
Advice on HVM
If HVM solutions are relatively new to you, the Centre for the Protection of National Infrastructure (CPNI) is a useful resource to find out more about the range of bollard options available. A Government backed hub for physical and personnel protective security, the website includes details on HVM barriers, with an interactive online list of those that meet all regulations and standards, including crash test certification: www.cpni.gov.uk
As well as the detailed information provided by the CPNI, another useful resource is the Perimeter Security Suppliers Association (PSSA), which has a dedicated hub of information purely on HVM: https://hvmhub.com/about/
HVM has an important role to play when forming an effective physical security strategy for commercial leisure environments concerned about a potential act of terror or any other serious crimes where a hostile vehicle could be used. Not only can protection from hostile vehicles help to safeguard important assets and property, it can potentially save the lives of the people who work in and visit these sites."
Bft Automation is part of the Somfy group. For more information, including its range of products, visit: www.bftautomationuk.com