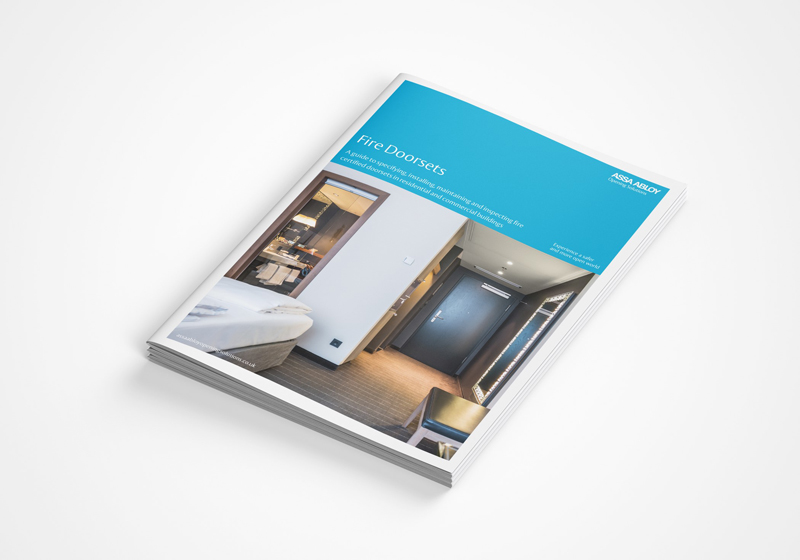 Assa Abloy Opening Solutions UK & Ireland has launched a new best practice guide on how to specify, install, maintain and inspect fire-certified doorsets in residential and commercial buildings to help support this year's Fire Door Safety Week (20-26th September).
The 'Fire Doorsets' guide has been compiled based on the knowledge of the company's FDIS-trained inspectors, as well as insights and information from a range of third-party accreditation bodies and trade associations, including the Door & Hardware Federation, Fire Industry Association, and Secured By Design.
The guide is intended to help all those responsible for fire safety in residential and commercial environments, such as architects and specifiers, installers, landlords, local authorities, building owners, and facilities managers.
Eryl Jones, Managing Director of the Assa Abloy Door Hardware Group, said: "The correct specification, maintenance and management of fire doors can be the difference between life and death for people, not to mention the damage fires can cause to property and valuables.
"In our new 'Fire Doorsets' guide, we tackle all considerations throughout a fire doorset's lifecycle. From standards, certification and security, to their design, specification and installation, right through to their ongoing usage, maintenance and inspection, our intention is to help empower those responsible for fire safety with everything that they need to know.
"We hope our new guide acts as an invaluable resource for those tasked with fire safety in buildings, ensuring everyone throughout the doorset's lifecycle plays their part in upholding the highest fire safety standards."