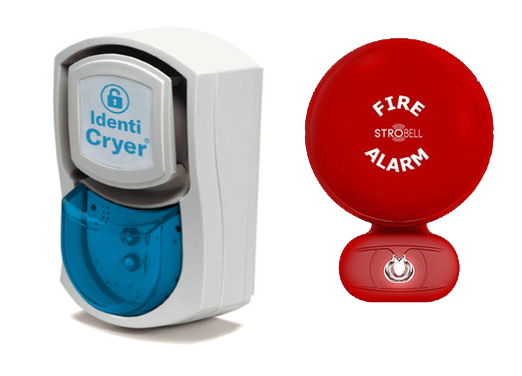 UK manufacturer Vimpex has announced two new products to its range of detection, evacuation and alarm systems with the launch of Identi-Cryer and StroBell.
Identi-Cryer is a simple lockdown and other emergency warning alarm system solution for public buildings, schools and offices. The unit is a voice sounder that provides clear, unambiguous verbal messages that describe the state of alarm to occupants, required actions and, in some cases, coded messages. It requires no special wiring, is easily retro-fitted and has seven user-definable messages from a library of hundreds.
The new look StroBell is a combined fire alarm bell and visual indicating device that is ideal for installations that require both a traditional bell tone and a visual alarm. StroBell uses the same hinged design as Vimpex's ClamBell meaning reduced installation time; once fitted to the wall and wired to the circuit, the StroBell clicks shut, eliminating the over-complicated installation process of other bells.