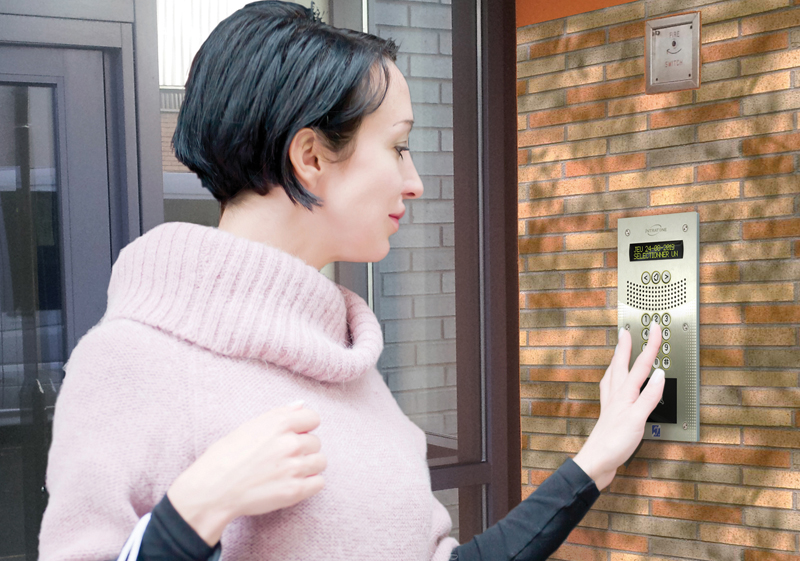 Victor d'Allancé, UK Country Manager at Intratone, explains how GSM technology can help streamline property access management
Transitioning from analogue processes to digital is universally acknowledged as an effective way of improving both operational and cost efficiencies in a number of disciplines. The property management sector is one area in particular which could reap significant security benefits by implementing more digital ways of working. Furthermore, by harnessing some accessible technologies, including GSM – which was originally created for mobile communications, and applying them to block management, the switch to digital is straightforward, without the need for significant investment in infrastructure or added resources. Plus, with social distancing measures still in place in the UK at the time of writing, working remotely is not merely an option but a necessity for many. Technologies that can facilitate remote working can enhance it too – for example bringing time and cost savings – and can truly drive the property management sector forward and offer benefits for installers.
What is GSM technology?
GSM, or the Global System for Mobile Communications, isn't in itself a new technology. A digital cellular technology that transmits data such as voice and video streams to other devices, it is the foundation for mobile phone data networks, allowing users to both make and receive calls. In fact, nearly 80% of mobile phone users across the globe already use GSM as their primary network for placing wireless calls.
What is new is how the GSM technology can also be used in a range of other applications such as with intercom and door access control systems. As a completely wireless and digital system, this gives residents the convenience of answering the door via their own smartphone or tablet and permits property professionals to update key fob data and grant building access remotely too.
The inner workings of GSM
Several existing technologies allow devices to connect remotely and allow for data transfer between machines, from RFID and Bluetooth, to GSM, Wi-Fi and satellites, each method has its own merits for specific applications. Using Time Division Multiple Access technology, or TDMA, GSM works by assigning time slots to multiple conversation streams, alternating them in sequence and switching between each conversation in very short intervals. During these intervals, devices can transmit compressed, digitised information from one to the other – such as a call from a contractor who is seeking to access the property. In order for the network to know which users are connected, each device uses a SIM card.
By linking multiple systems together, GSM allows both telecommunication and remote control across several units – with extensive global coverage. In this way, GSM technology can be harnessed for access control systems for quick and easy communication, automatic updates and as a cost-effective alternative to traditional hardware-based, wired systems.
Read the full article in the July 2020 edition of PSI magazine