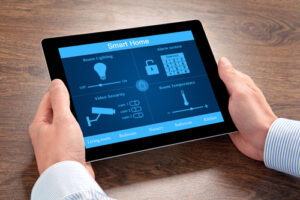 Cyber security professionals are fearful of their home technology systems leaking their data, according to a new Lastline survey carried out at Infosecurity Europe this month that took into account the views of over 300 professionals.  The same study showed a great concern for security risks related to Internet of Things (IoT) and connected devices on the whole and found that respondents also viewed healthcare devices (such as wearables) and connected cars as top risks. Interestingly, children's toys came lower on the list of security concerns.
The hacking of children's toys was not a high priority, ranking the lowest out of all connected devices. This comes despite several big name breaches in the toy industry in the last 12 months, including VTech, a manufacturer of electronic devices that can be used as educational tools, was breached last November and over 11 million customer records were compromised.
"Headlines in hackers spreading ransomware in Smart TVs may have fuelled the concern for people when it comes to home entertainment systems being compromised," said Brian Laing, VP of product development at Lastline. "But it's also important to consider the risk to our children with toys that are connected to wi-fi. We take such care to protect them on the internet and make sure they can't access anything potentially dangerous, while almost forgetting the dangers that connected toys present."
"The very nature of hacking dictates that people will find the new and innovative hacking targets, such as hacking into toys, smart TVs and refrigerators which are seemingly harmless, and try and compromise them – simply because they can," he continued. "IoT presents one of those unchartered territories where people are opening themselves up to all sorts of maliciousness, purely because these devices are connected to the internet."
With the IoT and connected devices, including security cameras, becoming mainstream, it is up to manufacturers to ensure their products are safe before going to market. Unfortunately, this hasn't yet applied to the security of them.