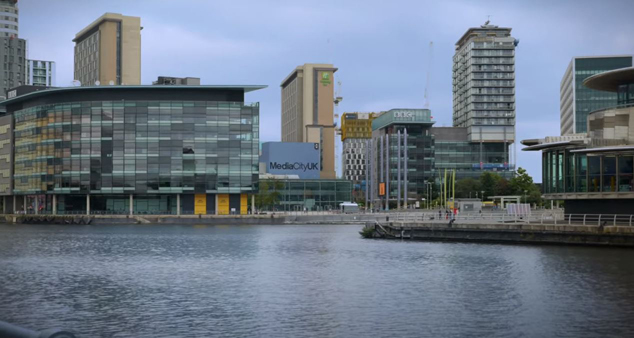 An unobtrusive security solution from Axis Communications is providing 24/7 protection for tenants and visitors while retaining a vibrant atmosphere at MediaCity, an international hub for technology, innovation and creativity in Greater Manchester.
It had become increasingly clear in recent years that MediaCity's analogue surveillance system was outdated and no longer fit for purpose. RS Security Consultants was tasked with auditing the site's security architecture and recommending a new system. The Axis IP security system was deployed to deliver video surveillance, with real-time security alerts to a central control room. The solution also reportedly reduces ongoing maintenance costs and is in keeping with the hub's sustainability and cybersecurity goals.
Utilising the new system has helped the team at MediaCity achieve their security requirements with IP cameras being camouflaged to match the surroundings. The MediaCity team can now benefit from protection without it having an impact on the atmosphere across the site, and going largely unnoticed by the many people that use the space every day.
Tony Chebrika, Head of Security at Peel Media, which part-owns MediaCity, adds, "We've created a community here in which thousands of people work, live and enjoy themselves and we want to ensure that they can continue to do so. We're delighted with the system that's been installed and that we chose partners with a shared focus on sustainability and cybersecurity."
David Needham, Axis Communications, concludes, "We've combined video, audio and on-board analytics to deliver a solution that successfully achieved all of our objectives. Safety has been improved and ongoing maintenance costs reduced. Real-time alerts mean the security team can make live security decisions. In short, we've helped MediaCity become safer and smarter."