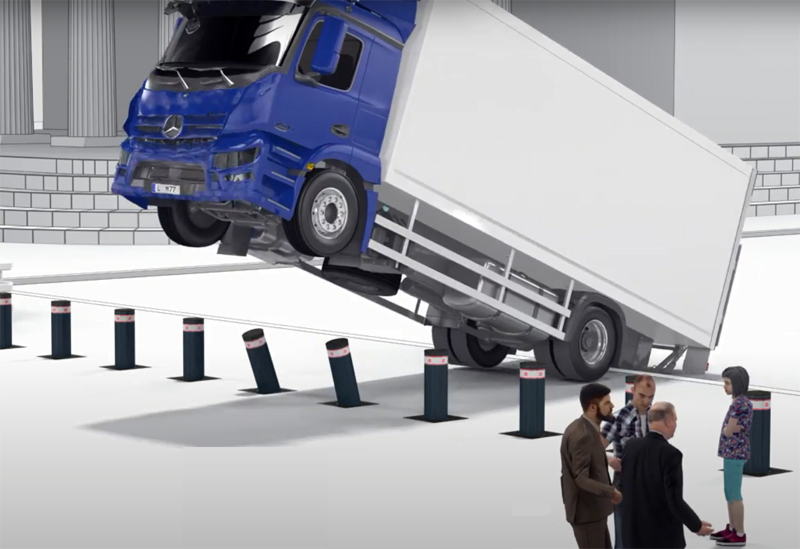 Bft Automation has joined the Perimeter Security Suppliers Association (PSSA), as it continues to build its presence in the hostile vehicle mitigation (HVM) sector.
The PSSA is the trade association for companies involved in the supply and installation of products designed to provide high levels of physical protection and intruder detection. Members include manufacturers, testers and installers of products designed to defend against vehicle borne terror attacks.
Bft Automation's range of HVM solutions includes anti-terrorism bollards designed and tested to withstand impact from vehicles travelling at up to 50mph.
"We're proud to announce our membership of the PSSA and are looking forward to working with – and learning from – our peers in this sector as we continue to further our commitment to HVM," said Richard Winstanley, UK Sales Manager at Bft Automation.
"The threat of terrorism in the UK remains serious and, sadly, hostile vehicles have become increasingly relied on by those seeking to launch an attack in recent years. By promoting the use of high performance products and their professional installation, the PSSA helps organisations and installers to find the best HVM solution to fit their needs – protecting property and, more importantly, people."