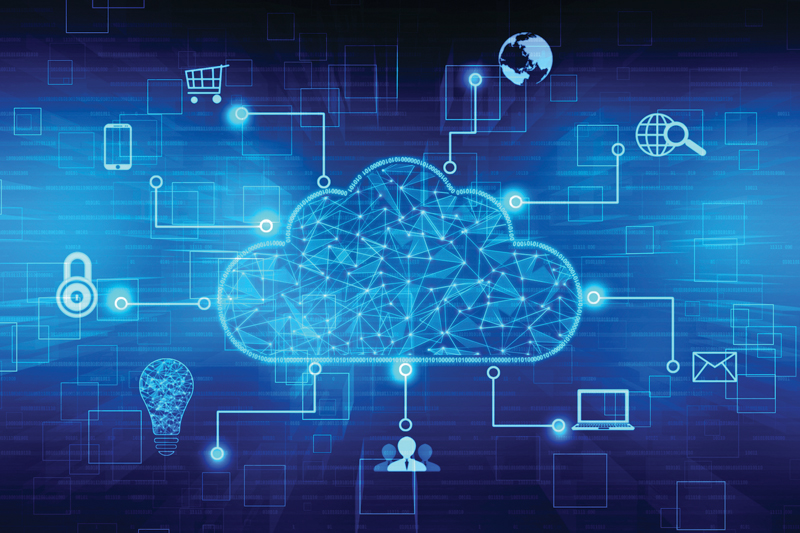 Harnessing the cloud – and what it means for the future of the industry with Neil Killick of Milestone Systems
Milestone Systems recently announced the availability of XProtect on Amazon Web Services (AWS). Marking a significant step in video management systems (VMS) on the cloud and the culmination of many years of cloud advances and video management development.
The move further strengthens the strong growth of the cloud (it's predicted to grow 17% in 2020) and meets the needs of a growing audience – more than a third of business leaders see cloud investments as a top-three investing priority in the near future.
To explain this breakthrough further, PSI spoke with Neil Killick, Leader of Strategic Business in EMEA for Milestone Systems.
Milestone's cloud approach
Neil was keen to emphasise the time-intensive and considered approach that Milestone took to make this a reality. Instead of purely going for an off-the-shelf cloud solution, the Milestone team considered the needs of installers and end-users, the direction the industry is going, and how best to fulfil those requirements. This led to AWS and AWS Marketplace, which offered the scalability, geography, and security standards that met Milestone's expectations.
Introducing XProtect on AWS
XProtect on AWS offers a new way of designing XProtect systems, reducing the friction involved in setting-up and maintaining on-site VMS systems. The result is a highly flexible solution with elastic compute, storage, and networking, that adjusts easily to the distributed needs of different organisations. It particularly lends well to multi-location global site installations. There is dynamic scaling of power and storage, without the worry of capacity planning, storage hardware, or software maintenance. XProtect's deployment can also be complemented with AWS' other services, empowering customers to design systems that fully fit their needs.
The benefits for installers
For installers, this means greater time to focus on value-added services like consulting – as AWS does most of the heavy lifting in installing a customer's XProtect solution. Instead of ordering, buying and unboxing, racking and stacking the solution, when deployed over the cloud, installation can take mere minutes.
It becomes easier to address new market segments and taps into the growing trend of bringing cloud solutions to on-premise applications like video surveillance. It also offers global scale, as XProtect can be rolled out in any AWS region including within AWS GovCloud (US) regions for government facilities and highly regulated organisations.
Offering XProtect as a cloud solution will also set an installer's business apart from the competition. Neil explains: "This will help installers cater to customers across the entire cloud adoption spectrum – including hybrid use cases. From those looking solely at on-premise solutions to others who wish to become early adopters of VMS on the cloud."
Installers can expect reduced risk and friction with simplified dimensioning, ordering and installation of server hardware. Before, it would take weeks or months to spec, buy and install – via the cloud, this is possible within 20 minutes. Through the cloud, it will also be possible to address some support cases remotely – reducing the number of on-site visits needed.
A shift in the industry
This signals a sea-change in the way video management is carried out, and it will require new skill sets and knowledge. For security installers, Neil predicts more opportunities to get involved in areas that were traditionally the domain of IT teams. He says: "There is a coming together of technologies and we will see this reflected in installers' skill sets. This migration will be organic as we see greater hybrid and full-cloud adoption – indeed it may be sped up by recent events that have accelerated digital transformation.
"Ultimately, this means that security installers will have access to opportunities that weren't open to them just a few months ago."
This will also impact licensing and data storage – potentially leading to a future where hardware is free and customers only pay for data storage and licensing. "However, I would caution that a single high-profile data breach will halt this progress," he adds, "I think that a license/data-only scenario is possible in the next decade or so, but not if a big breach occurs."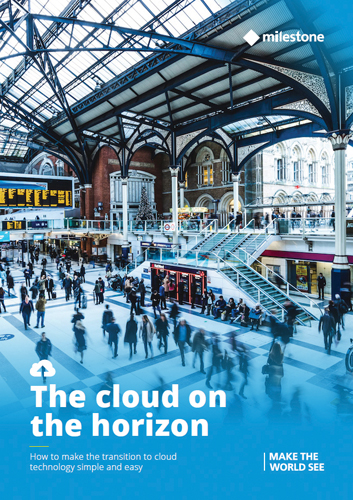 On-prem still needed
It's also worth noting that this doesn't mean the demise of on-prem. In some situations, solely on-prem will still suit customers better – or a hybrid solution may be sought. The next 18 months will see Milestone explore this avenue, focusing on a hybrid approach that delivers the benefits of the cloud and provides on-prem solutions where needed.
Still, the pace of the cloud computing market cannot be denied. Like all innovations, however, it will take time to see a VMS in the cloud become mainstream. Neil anticipates that this first stage, where organisations become educated and comfortable with the cloud, will take a further few years.
Getting started
For those taking their first steps with the cloud, Milestone offers two products in AWS Marketplace: The free XProtect Essential+, and XProtect BYOL (Bring Your Own License), which requires a paid license sold through Milestone's existing distribution channels. Both products provide an experience identical to XProtect software on-premises and are available across all AWS Regions from June.
To learn more about the benefits of the cloud, read the new Milestone insight guide The Cloud on the Horizon: how to make the transition to cloud technology simple and easy