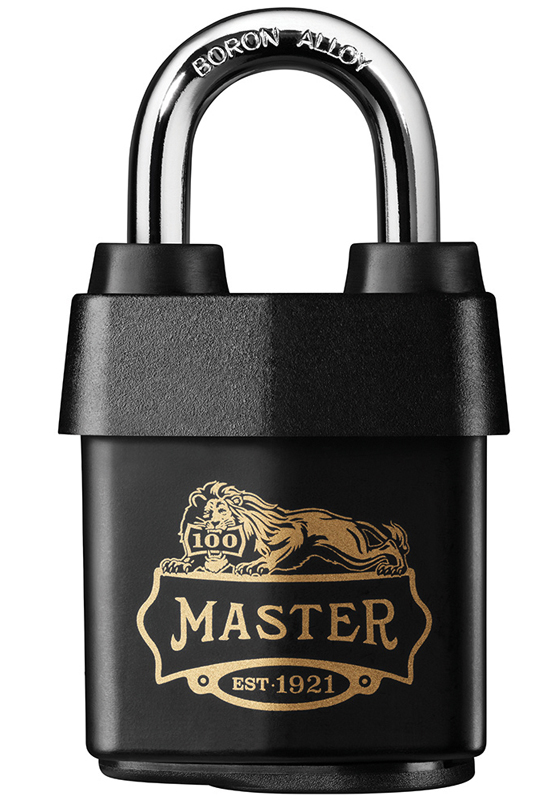 To celebrate its 100th anniversary this year Master Lock launched a special edition "Collector's Padlock" that comes with a free Key Chain.
This limited-edition padlock features a sturdy 54mm laminated steel body and can reportedly withstand outdoor climates, offering maximal resistance against prying attempts. For cut resistance, the padlock is made from a 29mm tall, 8mm diameter hardened boron alloy shackle. Additionally, its four-pin cylinder prevents picking attacks, and its dual ball-bearing locking mechanism offers robust protection. All of which results in the padlock gaining a Master Lock security level rating of nine out of ten, which means the company says it is ideal for securing garden sheds, gates, heavy-duty equipment etc.
To commemorate the 100-year Anniversary the padlock is adorned with the brand's emblematic lion head, a logo which was recreated for the celebration, acting as a reminder of the brand's values: strength, courage, and resilience.
Getting started
The padlock and free gift key chain (or as we call it in the UK; key ring) are supplied clipped to a plastic pack. The keys are held in place with the teeth covered, thus shielding them from sight. The keys are unclipped first and then using one of the two supplied keys, the padlock can be removed from the packaging.
In use
The padlock is rather similar in looks to the design of the six-pin, 65mm wide 6127EURD Pro Series unit and the five-pin, 38mm wide 911DPF available in the US, but the 1921 EURD is a four-pin cylinder lock with a 54mm wide reinforced laminated steel body which has enough weight to it to make it feel quite sturdy.
The protective cap underneath the lock, which keeps out rainwater, fits very snugly over the key access point and may need a strong nail or even a screwdriver to remove until it has had some working.
The key slides in very smoothly and the bolt is sprung so there is some resistance when turning the key to the right. The shackle is not spring loaded so turning the key will not make the lock spring open, instead you need to pull on the unit to release the shackle and keep the key turned.
To close the unit, the key does not need to be in place, so the shackle can be returned into the body for dual ball bearing locking without the need to have the key turned at the same time.
Read the full review in the June 2021 edition of PSI magazine