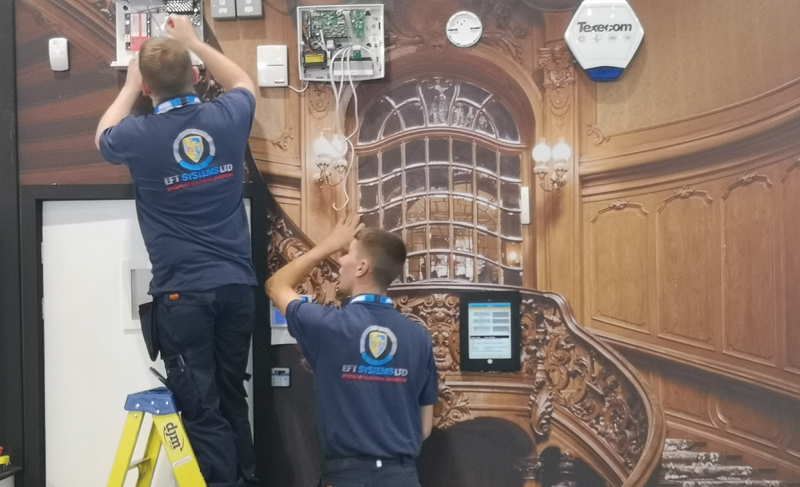 David Scott, Managing Director of Skills for Security, gives us an overview of how WorldSkills and Engineers of Tomorrow are improving standards and raising awareness – and also how you and your installation team can get involved
WorldSkills UK (WSUK) is a trade competition that brings together the best apprentices across the UK to compete in their respective sectors. Almost all trades imaginable are represented at WSUK. There are competitions in welding, electrical, joinery, floristry and hairdressing. But prior to 2019, there was no representation of the electronic security sector. Which in my own personal opinion, was an opportunity missed. For as long as I can remember, the security sector has had a skills shortage with a desperate need to attract new people into the sector. WSUK allows us to attract school leavers directly into the sector, where in 2019, over 70K young people attended WSUK over the 3-day event.
In 2019, Skills for Security were appointed competition organising partners of the electronic security competition at WSUK. This means that we worked with the sector, colleges & training providers and more importantly, the Engineers of Tomorrow committee to design, develop and run both the WSUK competition and the Engineers of Tomorrow competition.
Registration for this year's competition cycle is now open; any interested parties can apply here. This year's cycle includes an online regional passive competition, which will see an expected 100 apprentices across the whole of the UK register to take part.  24 of the 100 registered competitors will be selected to attend Engineers of Tomorrow in July, where they will compete in a gruelling 6-hour competition, assessed by NSI and SSAIB inspectorates.
The competition at Engineers of Tomorrow is the semi-final for WSUK and will see the learners complete a takeover of a previously installed system. In this system, competitors will identify non-compliances and use approved techniques to rectify these issues, then they will add new devices to the system as per specification and finally carry out a full and compressive commission and handover. Eight winners from Engineers of tomorrow will be selected to compete at the National Finals in November, in a 3-day competition, where one lucky person will be announced as the 2021 electronic security WorldSkills champion and receive a £1000 cash price at the Security Excellence Awards in London.
This year's competition will be the first full competition cycle. So far, we have a number of leading FESS providers engaged – Banham Academy, New College Lanarkshire, GTG, Hopwood Hall, SERCs, Belfast Met, Gowrie College Swansea and Skills for Security with 60 applicants registered already.
This year WSUK competition cycle is sponsored by CSL, Hikvision and Texecom; without their continued support, this couldn't occur.