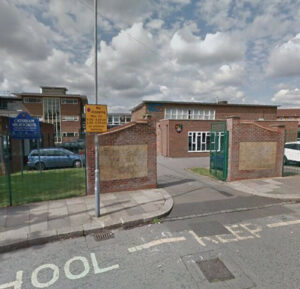 Caterham High School in Dagenham & Redbridge has installed a remotely monitored security system supplied by Basson Group. The school administrators were looking for a surveillance solution capable of protecting them against the rising problem of stolen lead roofing and other break-ins being experienced by schools across the borough. The products fitted were from Basson's range of long-distance IR cameras, monitored by FLR Spectron.
Martin McCormick, Managing Director of The Basson Group, said: "After rising cases of lead theft and break ins to schools, mainly happening at night, we were approached by the school to supply a security system that would help reduce these crimes. The brief from the school also required us to recommend a monitoring service that would manage alarm-activated CCTV. This task was awarded to one of our partners, FLR Spectron Monitoring in Kent, who we were confident would deliver the required service."
Alarmed images from the school are now transmitted directly to FLR's monitoring station where they are evaluated by the team of operators and verified for potential threats. The cameras installed are a combination of internal and external Basson PTZ cameras. Basson's IRBD-MINI PTZs, used for monitoring the internal school buildings, were chosen for their compact size, 12x optical zoom and 50-metre IR range. The IR LEDs allow adaptable night vision illumination, which when alters when zooming in to provide night-time images.
For the external areas, particularly the school perimeter fences, a combination of Basson's IRB2-36VHQ static night-vision and IRB2 PTZ cameras was chosen. The IRB2 PTZ is a true day/night, cable-managed, infrared, high-speed PTZ camera that uses IR technology to achieve night-time images on every occasion.
Tim Hoyles, FLR's sales director, commenting on the project, said: "The school has had zero cases of vandalism or theft since the installation and monitoring service were set up."