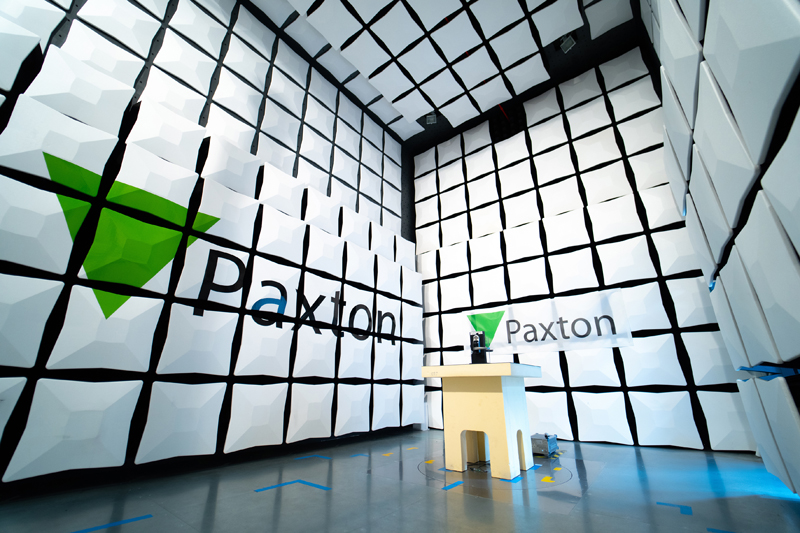 Paxton has announced that it is offering external companies the opportunity to utilise its in-house Test Facility to run diagnostic, pre-compliance, and self-certificated tests. Paxton are supporting innovators on their quests for product compliance, by taking bookings to use the in-house facility for testing on electronical products or hardware.
The Test Facility is situated in Paxton's Technology Centre in Brighton, East Sussex. The facility originally opened in 2019 and was developed with the objective to support the manufacturer with more robust testing through the development of its products.
Brett Glass, Paxton's Compliance Manager, who oversees the day-to-day running of the facility, says: "Our vision has been to create a test facility that helps us, and other manufacturers, get their products tested quickly and efficiently to support product launches. Since opening we have tested a large variety of products. Many of the companies have started working with us due to our almost immediate availability, compared with 6-to-8-week lead-times nationally."
The facility features an Electromagnetic Compatibility (EMC) Chamber for manufacturers who need to perform emission and immunity tests at three metres along with equipment to carry out Electrostatic Discharge (ESD), surge, transients, and power quality tests. Additionally, Environmental Chambers can test the impact to products from environmental factors including UV, moisture, cold, humidity, and heat. These machines stress test to determine a product's expected lifespan and can be used to test the suitability of components during the design process.
Watch a video about the facility here