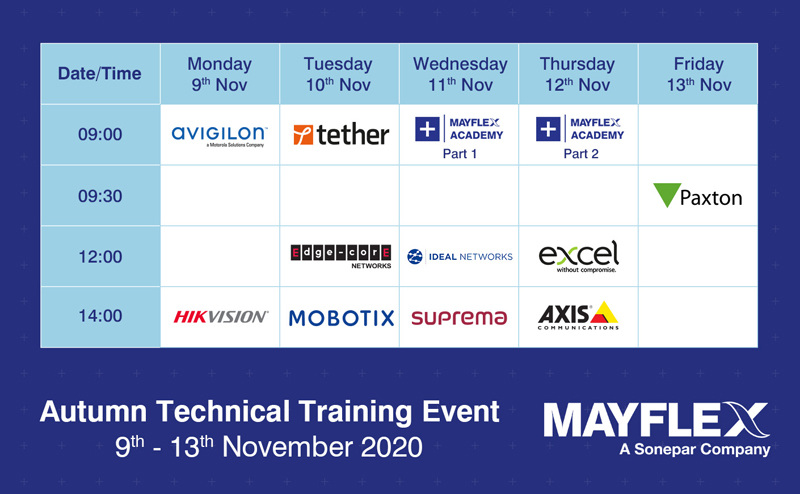 Mayflex will be hosting an Autumn Technical Training Event that will run from Monday 9th to Friday 13th November 2020. The event is targeted predominately at technical staff and engineers.
Over the week Mayflex will be running a series of courses that are focused around IP security and will include the 'Introduction to IP CCTV course' that is aimed at cabling installers looking to get into IP security delivered by trainer James Vian.
Commenting on the event Tom Filce, Director of Security Sales said: "This is our third event of its kind and working closely with a number of our vendor partners including Axis, Avigilon, Edgecore, Excel, Hikvision, Ideal Networks, Mobotix, Paxton, Suprema and Tether we are delivering eleven courses in total giving our customers a chance to mix and match the training that best suits them or to fit in with the time that they have available."
All of the courses are free of charge to companies that have an account with Mayflex.
To book your place in the Autumn Technical Training Event visit here