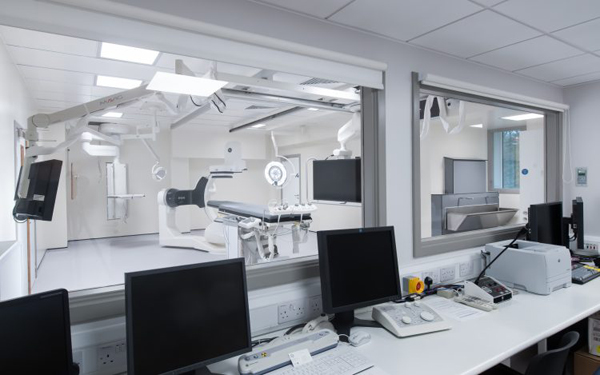 Fitting a new life safety system to any public space can be a complex job, but when undertaking this task in a hospital, during a pandemic, the complexity increases tenfold. When Pyrotec Fire and Security were chosen as the contractors to update an existing fire detection system at Wycombe General Hospital, this was the situation the company faced.
Wycombe Hospital provides urgent treatment and planned (elective) surgery, specialist treatment for patients with heart conditions and strokes, cancer, and urological conditions along with a midwifery led unit. The project, commissioned by Buckinghamshire Health NHS Foundation Trust, was to replace an existing network of obsolete control panels and devices. Pyrotec opted for Hochiki fire detection devices to help support the project.
The hospital was fitted with a network of 26 control panels, pre-programmed off site. Loop by loop, each fire zone had old devices switched out and replaced with Hochiki's ESP Intelligent range of addressable fire detection and alarm equipment. The range offers a sensor solution which can be adjusted for sensitivity reducing false alarms – vital for a hospital environment.
Justyn Soames, lead Project Manager for this job, said of the complexities of the project: "When you are working in a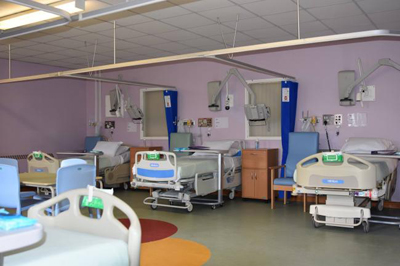 hospital it is vital that the job is carefully managed to ensure there is no loss of old or new fire alarm system coverage.  Therefore, it is imperative that you work with systems and devices that are simple to fit and test.
"The NHS Trust we work with use Hochiki across several of their sites, so it was important for them to have consistency and familiarity, it makes the training of the system and evacuation procedures much easier for example."
The main challenge of this job was undertaking the changeover during the restrictions of the COVID-19 pandemic. The Pyrotec engineers worked with the client managers and hospital departments to manage the working areas in respect to staffing and patient levels, with each fire zone given its own timescale as part of the project.
"It was important to manage the needs of the client to continue the operational requirements of the hospital against the requirement to change over the system," said Justyn. "This needed to be done in a timely manner as we were changing over large fire detection loops to ensure round the clock detection. It was an exceptionally smooth transition from the old set up to the new with minimal disruption to the site and project programme."